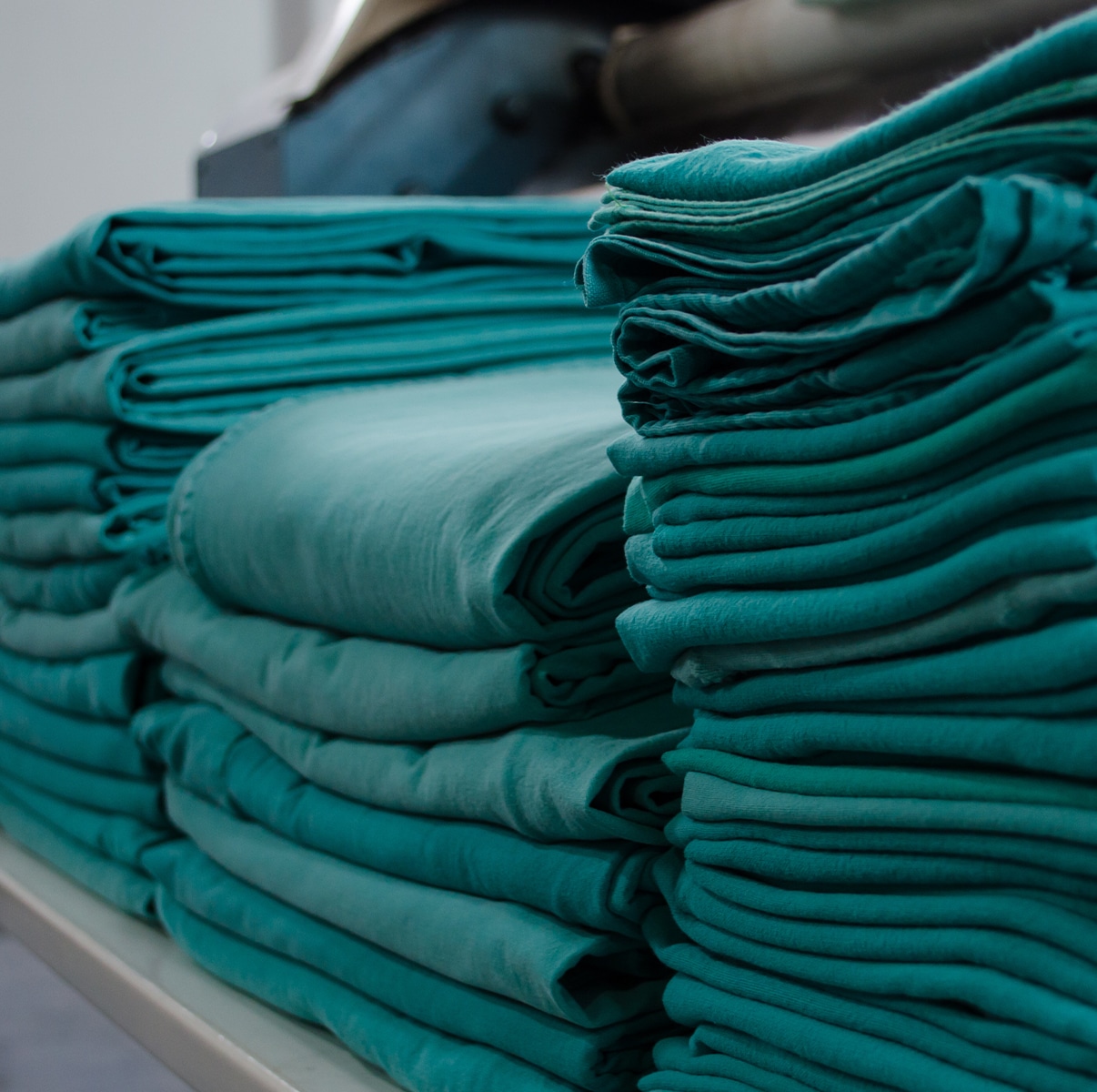 PPE Commercial & Industrial Laundering Services in Birmingham, Alabama
You make sure your team is safely equipped to handle whatever the job throws at them — but what happens to all that PPE afterward? PPE has a high turnover rate. These integral items require regular washing in bulk, and on schedule. That's where Bates Enterprises comes in! 
When it comes to PPE, it's not as simple as tossing it in the washing machine. In order to preserve its effectiveness, PPE requires special care during cleaning. With our professional PPE laundering service, we take care to protect the base material of your gloves and other PPE. This saves you money, and it also prevents PPE from ending up in a landfill or incinerator. Enjoy long-term value and get a better return on your PPE investments with Bates Enterprises!
Our team cleans a vast array of materials, allowing you to wash virtually any PPE product used in a commercial or industrial setting. Outsourcing to us provides you with all the laundering expertise you need to provide your team with fast turn-around and soil-free PPE items. We can even pick up and deliver your items once they are clean.
Personal Protective Equipment We Handle
Below are some of the personal protective equipment items and materials we launder and recycle:
Want to give us a try for PPE commercial laundering services or PPE industrial laundering services? We're happy to offer a free trial! Simply set aside 50 pounds or less of dirty PPE and we'll launder it at no cost to you. If you like the results, we'll visit your facility and present our customized glove management program for you. Call us at (256) 378-6118 and you'll be able to discuss your needs with one of our experts. 
In contrast to many other launderers, we use CDC-approved processes to wash your items. We never pump oxidizers into fabrics to make them look clean because this breaks down items and causes them to wear out faster. 
Our service's goal is to deploy quality services to reduce your costs long-term. To explore how our PPE laundering service can benefit your company, contact us now and request a quote.