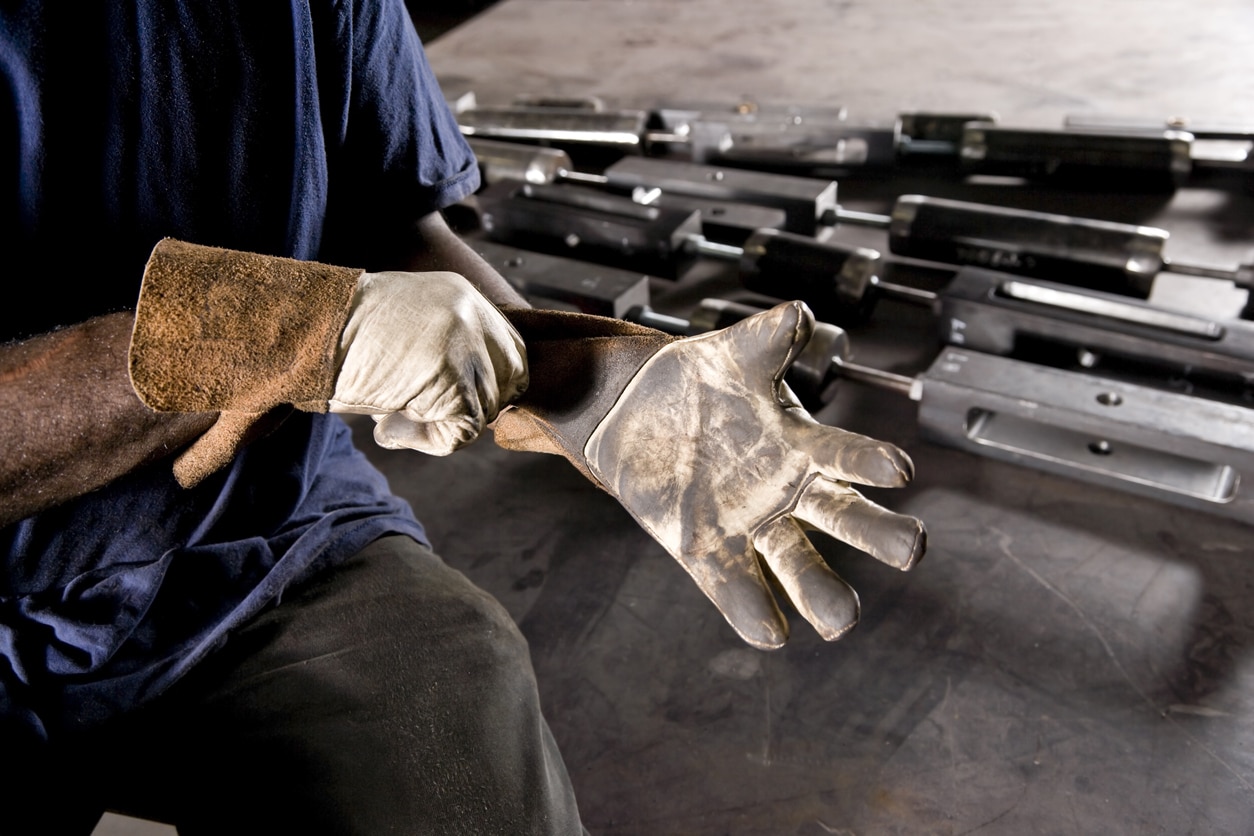 3 Effective Reasons to Invest in Repairing Your Company's Industrial PPE
Personal Protective Equipment (PPE) is functional to your day-to-day operations. So, it is not unsurprising that gloves, safety vests, sleeves, and jackets start to show signs of wear and tear. However, your employees' safety is paramount, and it is part of every company's due diligence to guarantee industrial PPE availability, quality, and cleanliness. 
So, should you repair or replace PPE items that have been in use for a while? Discover the best alternative for your company in this guide by Bates Enterprises.
3 Benefits of Repairing Your Industrial PPE
All PPE will likely need replacement after the obsolescence deadline given by the manufacturer, but you don't need to do so as soon as you notice dirt or debris! This option is not only wasteful, but it can also impact your company's operations and budget!
Here are just some of the benefits of switching to Bates Enterprise's PPE repair services.
1. Reducing Your Company's Environmental Impact
When the 2021 COP26 Climate Summit concluded, leaders and entrepreneurs worldwide were called to action. If you're reviewing your company's framework, you might be looking for ways to reduce your organization's environmental impact. 
The waste deriving from discarded PPE is rapidly increasing, also as a consequence of the Covid-19 pandemic. However, there is a lot you can do to limit how much usable PPE ends up in landfills. Thanks to professional, fully customized PPE laundering, recycling, and repair services, you can extend the lifespan of the industrial PPE you have invested in and preserve resources.
2. Improve Your Triple-Bottom-Line
Improving the bottom line is a company's main priority. However, today, a business's triple-bottom-line equally impacts profits, people, and the environment. Frameworks such as replacing PPE items before the end of their lifespan mean adding a burden to the company's budget, causing internal PPE shortages, and increasing waste production. 
Instead, laundering and repairing PPE gear can help a company reduce costs and improve its overall bottom line.
Additionally, here at Bates Enterprises, we also couple our professional industrial PPE repair services with:
Monthly itemized reports

Detailed statistics about your resources 

PPE trends and quality reports

Savings tracking services

Reduced paperwork for your employees

Detailed PPE inventory 
3. Establish The Highest Safety Levels in The Workplace
Work-related injuries have been declining over the past year, but over 2 million employees still report non-fatal injuries each year. And, companies can help avoid most of these accidents through the proper use of PPE! 
For example, nearly 124,000 hand injuries happen every year, accounting for over 43% of nonfatal injuries in the workplace–and suitable gloves could help prevent over 70% of these injuries!
At Bates Enterprises, we understand how difficult it can be to keep on top of PPE quality checks and ensure that every hat or glove is in perfect condition. Investing in PPE repair services can be an excellent alternative to knowing- exactly when to replace your gloves. 
Thanks to our 27 years of experience in the field, established inspection protocols, proprietary processes, and a tested PPE grading system, we can professionally assess your industrial PPE, ensuring that each item that returns to your company is in perfect condition. 
Should You Replace or Repair Your Industrial PPE? Consult Bates Enterprises!
Here at Bates Enterprises, we believe that a company's employees are its greatest asset, and no employers should compromise on their workers' safety. That is why we have developed a proprietary, clinically-proven 4-step laundering and repair formula to enhance your workplace's safety standards. 
At the same time, we also help companies reduce their environmental impact and improve their bottom line.
Repair your Industrial PPE with confidence with Bates Enterprise
When opting to repair your PPE instead of replacing it, it is essential to find a service provider that you can trust. When partnering with Bates Enterprises, you can count on over 25 years of experience in the field, proprietary formulas, and fully-customizable PPE laundering services.
Find out more about our PPE recycling, laundering, and repair services by calling us at (256) 378-6118 or requesting a quote here.