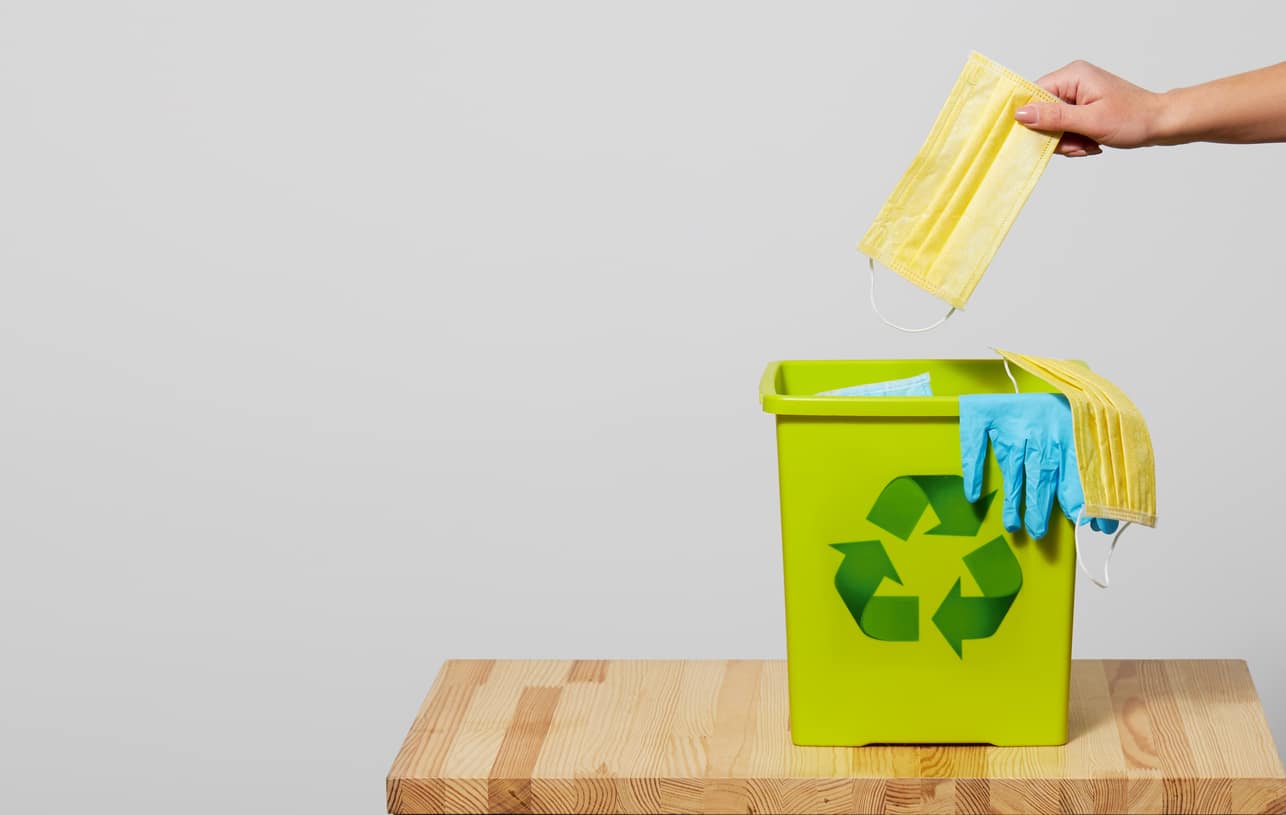 Is My Company's PPE Recyclable?
While PPE is necessary for protecting your employees, it can result in high company costs and waste. During the COVID-19 pandemic alone, hospitals nationwide spent more than $3 billion on PPE. 
At Bates Enterprises, we can help with PPE recycling and industrial laundering services that save money, streamline operations, and protect the environment. 
Can You Recycle Your PPE?
PPE waste often comes from single-use items, but even reusable PPE can cause an issue. PPE is usually made from complex materials that can make recycling difficult, leading to companies throwing them out with their general waste instead. 
Although it can be difficult to determine, PPE can often be recycled. With Bates Enterprises, we provide some excellent reasons to recycle your company's PPE and some practical benefits.
Why Recycle PPE?
Recycling your company's PPE helps your company to reduce waste. As a result, your company can achieve considerable cost savings, reducing the amount you have to pay for waste removal and processing service. Recycling your PPE allows you to eliminate your disposal-related liability, remain involved in a PERC-free program, and improve your standing with the EPA and other local or regional environmental enforcement organizations.
Additionally, eco-conscious values are also becoming increasingly important. Global consumers are more eco-friendly than ever and are always looking for companies to help them meet their green goals. Recycling your PPE shows that your company cares about protecting the environment.
How PPE Is Recycled
Recycling can give PPE items such as gloves new life, so they don't need to be thrown away. As experts in caring for PPE that sees a lot of wear and tear, we know how to launder various items to extend their lifespan. But if they wear out, we ensure they can find a new place elsewhere. By making repairs and recycling in other ways, we can ensure that none of it goes to waste. We use a federally regulated disposal service to ensure we remain entirely compliant with all environmental regulations.
Why Use Bates for Recycling and Cleaning?
Bates Enterprises has decades of experience helping to care for your PPE. We are experts in laundering, servicing, and recycling personal protective equipment and are dedicated to providing quality and excellent customer service at all times. We strive to keep up with industry changes and ensure we're consistently delivering the best PPE laundering and recycling. Our team upholds the highest standards and always looks for the latest technologies and techniques to improve our services.
Our expertise in industrial laundering has also meant that we are knowledgeable about PPE recycling. We stay up to date with the relevant regulations regarding waste and recycling and can help you to ensure your company stays compliant too.
Bates Enterprises: The Premier Choice For PPE Laundering & Recycling
Recycling PPE saves your company money and even improves your green image. Bates Enterprises can help you get your PPE recycling right. Call us today or fill in our online form to get in touch.
If you'd like to set up a customized PPE laundering program, contact us at (256) 596-8667 or request a quote online.