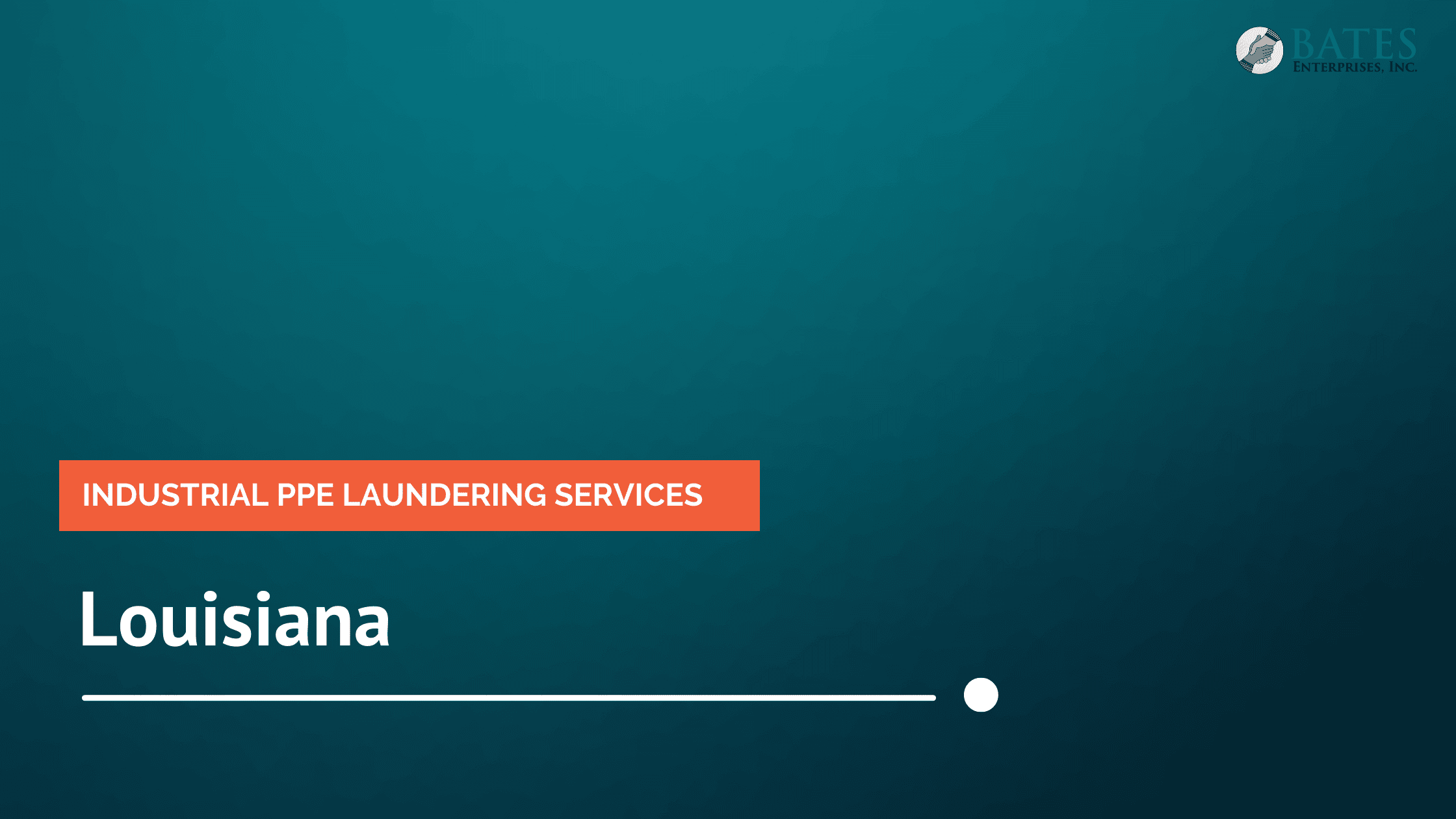 Industrial PPE Laundering in Louisiana
When operating a thriving business, it can be difficult to find someone who can provide you with the finest PPE laundering services without damaging your budget or your employee's safety. That's why Bates Enterprises exists. We supply the finest service in Louisiana to improve your bottom line, advance employee safety, and help your business run at peak efficiency.
Custom PPE Laundering Services in Louisiana
Bates Enterprises offers top-quality laundering services to commercial or industrial companies. We also work closely with operational and warehouse managers to ensure that teams always have the protective equipment they need, on time and cleaned to the highest standard.
With our state-of-the-art cleaning equipment, Bates Enterprises ensures you get the best bang for your buck. Plus, we offer peace of mind knowing that your team will have access to high-quality equipment without contributing to any negative environmental effects.
Proprietary, Clinically-Proven 4-Step Formula
We wash gloves and other equipment through our proprietary, clinically-proven 4-step formulas. This helps us ensure that every single load we do, is done to the highest standard and without compromise.
On top of our outstanding washing formula, our experienced team can tackle any protective gear, like Kevlar, PVC, Twaron, or Nitrile items. We customize the washing cycle so your gear comes out squeaky clean, every time.
Eliminating the Need for Disposable PPE
A lot of warehouse managers invest in cheap or disposable PPE because they believe that it is the best way to cut down on costs. Not only is this bad for the environment, but it is also bad for your budget. By investing in quality gloves and gear, and by using our laundering service, you can eliminate the need for cheap or below-standard equipment, and your PPE will be like new every time.
By recycling your PPE with Bates Enterprise, your business will see an increase in PPE lifespan, greater comfort while using PPE, and monthly itemized inventory reports. Save money without compromising your employee's comfort with Bates Enterprise!
25 Years of Experience Working with Local Louisiana Businesses
Founded in 1995, we pride ourselves on working with local Louisiana businesses, so you feel confident knowing we will always be able to give you the service you're looking for and at a price you can afford. Our mission has always been to improve internal safety standards while protecting the environment and enhancing a business's bottom line.
The Ultimate Solution: Bates Enterprises
Whether your company operates in steel production, manufacturing, or biotechnologies, Bates Enterprises has a PPE laundering option that will meet your needs. With over 25 years of experience, our team of experts is knowledgeable in reducing your environmental impact, protecting your workers, and improving your bottom line.
PPE Laundering & Recycling Services in Louisiana
Don't wait to gain the benefits from PPE laundering! Protect your employees, reduce your environmental footprint, and enhance your bottom line with Bates Enterprises!Explore our full range of industrial laundering services in Louisiana by calling us at (256) 596-8499. Or, you can request a custom quote.