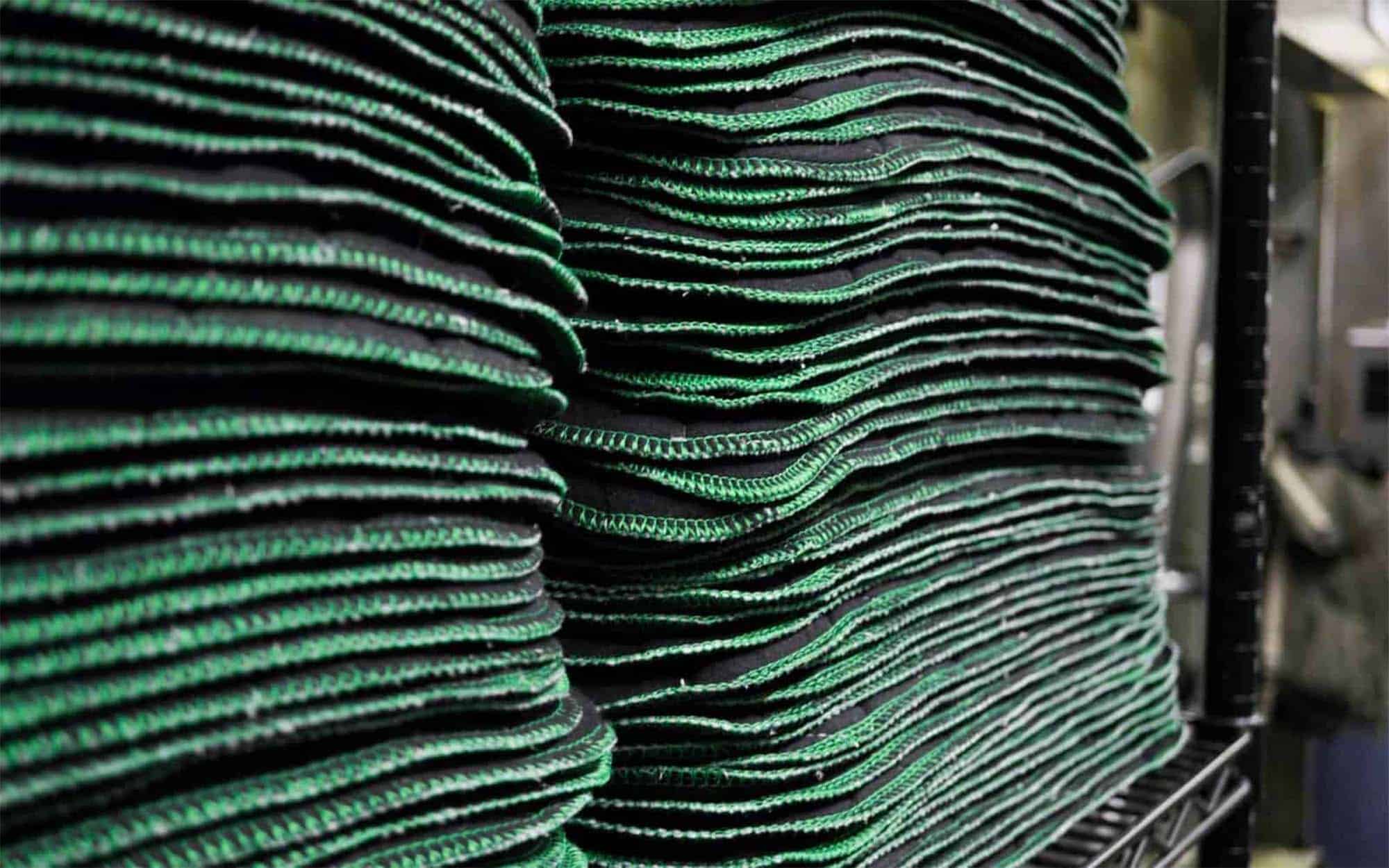 Industrial PPE Laundering 101: Recycling for Oil Absorbent Mats
Oil-absorbent mats are necessary to maintain a clean and healthy work environment for your employees. However, like other PPE, disposable absorbent mats are wasteful and harmful to the environment. During the last three years, PPE waste has skyrocketed due to the COVID-19 pandemic causing concerning effects on the environment.  Utilizing reusable, recyclable oil-absorbent mats will decrease your company's environmental footprint and cut company costs. 
At Bates Enterprises, we offer premier PPE recycling services and products like oil absorbent mats. We are committed to protecting the environment from PPE waste through our laundering and recycling services. To learn more about what we're doing for the environment, visit our recycling services page. 
Can Oil Absorbant Mats be Recycled?
Many PPE products are single-use, which causes a lot of waste, and some reusable PPE products are hard to recycle because of the complex materials they use. While throwing away industrial PPE products can be tempting, it's crucial to consider the environmental impact and remember that there are recyclable options. 
We offer services that allow Oil-absorbent mats to be reused again until the end of their lifespan. Once they've served their purpose, those oil-absorbent mats can be recycled with our services. 
How we Recycle PPE
With proper handling, Recyclable Oil Mats can be a genuine zero-waste product. Some mats allow recycling companies to extract the liquid from the mats for reuse and recycle the material as well. At Bates Enterprises, we specialize in elongating these products' lifespan and ensuring proper recycling after they've served their purpose. We utilize federally regulated disposal services to ensure appropriate compliance with all environmental regulations.
Why Choose to Recycle?
Choosing not to recycle may appear to be the easier and cheaper option; however, this is not always the case. Not recycling has severe costs to your company and the planet. By choosing not to recycle, you take part in accelerating climate change, energy waste, land pollution, and endangering natural life. Throwing away single-use PPE equipment negatively affects your company's environmental footprint and reputation as well. 
When your company chooses PPE professional laundering and recycling, you're taking direct action against environmental destruction and creating a green reputation as a business. PPE laundering also saves money by making your equipment last and minimizes outgoing waste.
Contact Bates Enterprises for Premier PPE Laundering & Recycling Services
Bates Enterprises is excited to partner with your company to provide exemplary PPE laundering and recycling. Even the finest PPE equipment has a lifespan, and we know how to properly dispose of it without harming the environment. Working with us reduces your company's environmental footprint and eliminates your company's disposal-related liability. 
We prioritize exceeding environmental regulatory requirements and remain dedicated to protecting the planet while offering next-level customer service.
Contact Bates Enterprises today to learn how to get started with your free trial.