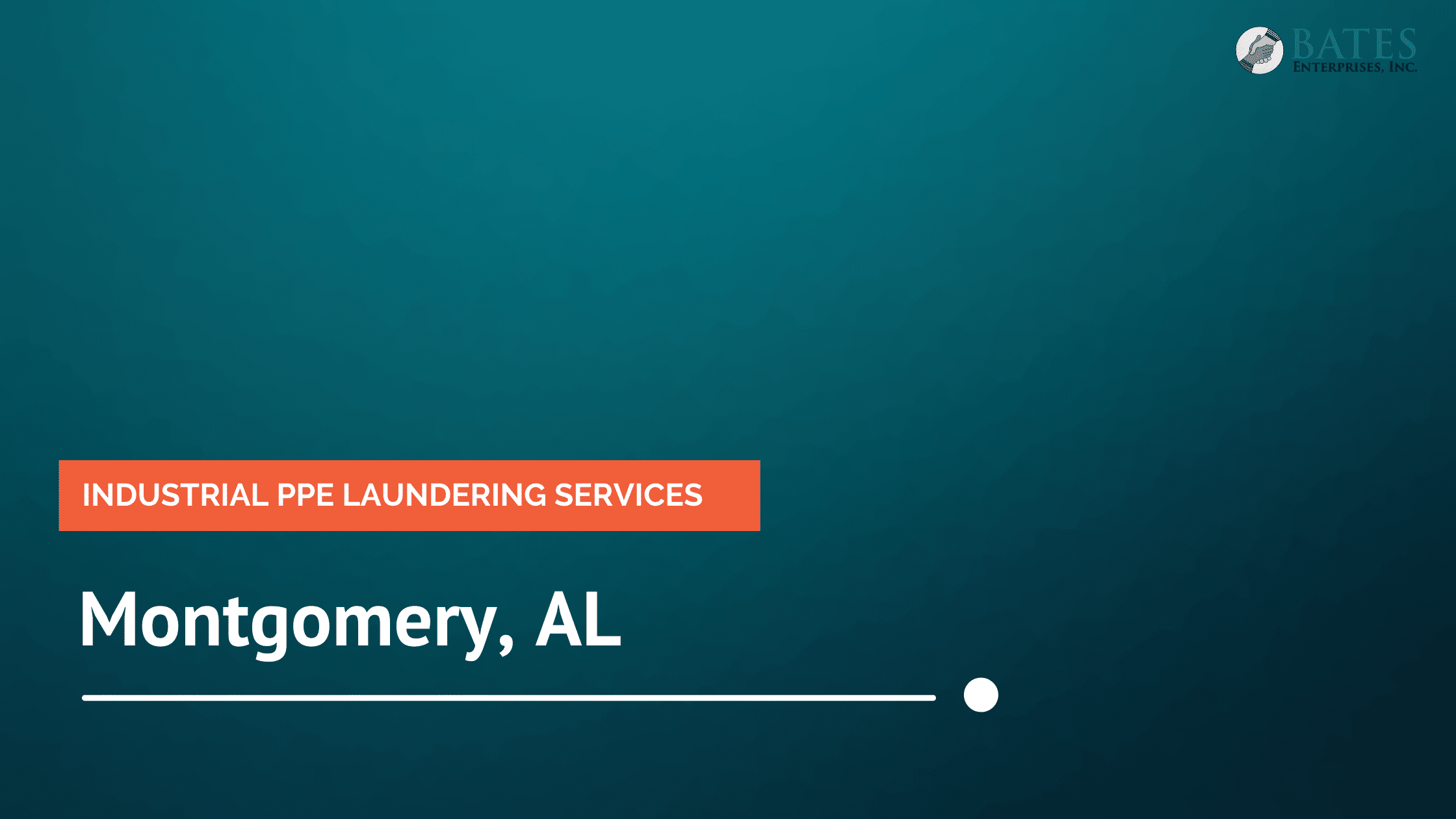 Industrial Laundering in Montgomery, Alabama
At Bates Enterprises, we have years of experience that have led us to the high-quality standards we now operate from in our industrial laundering services. While working with many industries, we can expertly launder all items, meeting each unique challenge confidently and efficiently. If you're looking for the ideal solution for your industrial laundering needs, give us a call at (256) 378-6118 today.
Industrial Laundering Services
When you partner with us, we fully customize a cleaning plan to suit your company's needs. Our goal is to reduce waste and increase efficiency.
 Items we launder:

Kevlar

Twaron

Dyneema

PVC

Urethane / HPPE

Nitrile

Impact Gloves

Rugs

Robot Covers

Protective & FR Clothing

Absorbents

Sealer Rags & Gloves

Leather

Cotton

Harnesses

Sleeves

Welding Jackets

Chaps

Hi-Vis

Microfiber Rags

Rags

Safety Vests

Paint Gloves

Mop Heads



Start Your Free Trial With Bates Enterprises Today
When you invest in PPE laundering with Bates Enterprises, you can save up to 85% on your total PPE costs. We love helping you improve your bottom line while preserving our environment. 
Bates Enterprises' experience in the PPE laundering industry has informed our development of customized procedures that suit your company's needs. Our more than 8,000 satisfied clients can speak to our dedication to preserving the environment while improving your bottom line.

Contact us today for a free trial, and learn what we can do for you!