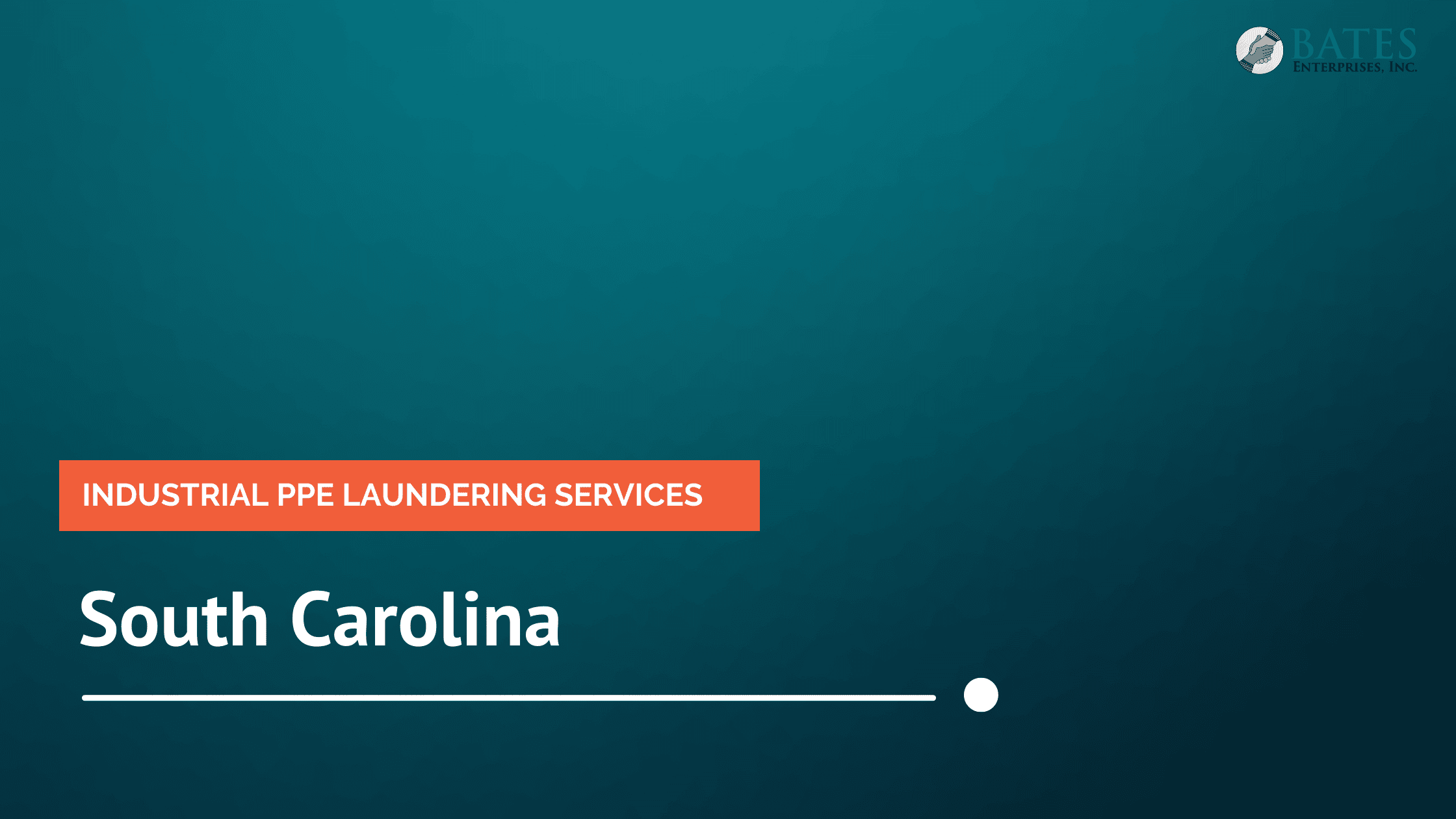 PPE Services in South Carolina
By choosing the right industrial laundering services for your business in South Carolina, you can operate sustainably, save money and, most importantly, keep your employees safe.
When you partner with Bates Enterprises, you can expect fully customizable services to meet your company's needs through our unique laundering formulas, customized wash cycles, and affordable services. Keep reading to learn more about what makes our personal protective equipment (PPE) services better than the rest in South Carolina.
Unique Industrial Laundering Formulas
You don't have to choose between impeccable hygiene and saving money at Bates Enterprises. We have developed a formula that has been clinically proven to deliver levels of cleanliness that exceed industry standards while simultaneously extending the lifetime of each piece of personal protective equipment.
Customized Wash Cycles
Every single business is unique. We understand that your company may be constrained by a budget and require very specific PPE. Because of this, we provide entirely individualized industrial washing and recycling services tailored to your company's needs.
You can always be sure that you have the necessary PPE for your day-to-day operations by utilizing our individualized washing cycles. From hats and gloves to coats and vests, our team at Bates Enterprises can tackle any cleaning challenge with our customized wash cycles.
Budget-Friendly Services
Personal protective equipment can be a significant expense for any company. Luckily, investing in industrial PPE laundering services can help you save up to 85 percent off the cost of brand-new PPE gear.
To help your company improve its bottom line, Bates Enterprises can help in the following ways:
Boost the longevity of your PPE through our unique cleaning process.
Enhance the level of comfort that protective equipment already provides with our customized wash cycles.
Discover reports on the condition, availability, and costs of personal protective equipment so that you are always up to date on your equipment.
Wide Variety of Services
Some of the common items we launder include:
Kevlar
Twaron
Dyneema
PVC
Urethane / HPPE
Nitrile
Impact Gloves
Rugs
Robot Covers
Protective & FR Clothing
Absorbents
Sealer Rags & Gloves
Leather
Cotton
Harnesses
Sleeves
Welding Jackets
Chaps
Hi-Vis
Microfiber Rags
Rags
Safety Vests
Paint Gloves
Mop Heads
No matter the item, our unique washing formulas and customized wash cycles can boost longevity and improve your bottom line.
Discover PPE Laundering Services Specific to Your Company
Bates Enterprises can provide you with a PPE laundering option suitable for your business no matter what industry you work in—whether it be steel production, manufacturing, biotechnologies, and more.
Our team of experts has a combined experience of over 25 years, making them well-versed in lowering the negative impact your business has on the environment, safeguarding the safety of your employees, and boosting your finances.
Learn More About PPE Laundering & Recycling Services in South Carolina
Take advantage of all of the benefits of PPE laundering benefits today! Bates Enterprises can help your company improve its bottom line, protect its employees, and reduce environmental impact. Call us at (256) 596-8499 or request a quote to learn more about our innovative services!