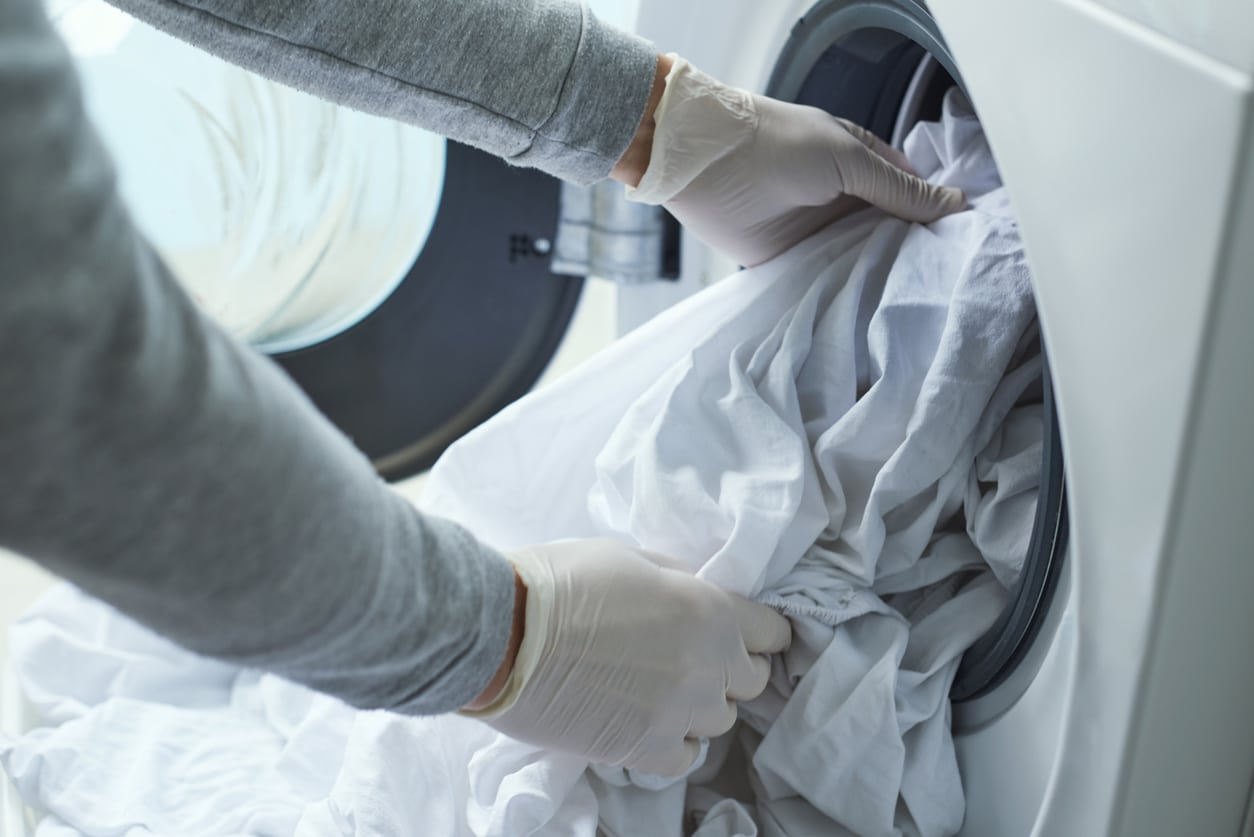 Top 4 Benefits of Using a Professional Industrial Launderer
PPE is critical for keeping your workers safe. Personal protective equipment protects against dust, pathogens, and other toxins in the environment and prevents skin irritation and blistering. 
However, PPE is only as effective as it is clean. Eventually, reusable garments and other items become saturated with the very substances that they are trying to protect employees against, necessitating professional cleaning. 
Why You Need an Industrial Launderer for your pPE
As an industrial firm, you specialize in production. Laundering worker clothing and other soiled items isn't your specialty. Fortunately, Bates is here to help. As a PPE industrial launderer, we can take care of soiled items for you, letting you simply focus on the task at hand.
Not convinced? Here are some benefits of using a professional launderer: 
1. Achieve A Higher Level Of Cleanliness
In-house PPE laundering is an option. However, unless you have professional equipment at your disposal, it is hard to achieve a satisfactory level of cleanliness. Items may remain soiled, even after several rounds of washing, putting employees, customers, and other stakeholders at risk.
At Bates, we know that standard laundering just isn't enough. We use professional methods to eliminate unwanted stains, odors, and particles. Our proprietary procedures clean your PPE while meeting environmental standards simultaneously. 
2. Improve Efficiency
On-site laundering is also less efficient. Unless you specialize in laundering processes, it can be hard to achieve the desired results. You may only be able to wash a few pounds of PPE and other items per day. 
With Bates' professional industrial laundering, you're not limited. Large organizations can launder hundreds of pounds worth of equipment with us daily, meeting even the most demanding laundering schedule. 
3. Boost Your Bottom Line
Purchasing PPE is expensive. However, at Bates, our professional laundering services help you lower your ongoing cost. 
Professional laundering services carry a price tag, like any other service. However, the savings are in the long-term benefits of choosing an option like us. You don't have to go to any additional capital expenses to run your own laundering, and you get a higher-quality service. Your staff is more protected against hazards in the environment, leading to lower long-run operational costs. 
4. Get All The PPE You Need For Your Operation
If you attempt to launder in-house, you will face bottlenecks in your supply of PPE. In the worst-case scenario, you may not have enough equipment on hand to protect the people in your care. 
This won't happen when you outsource laundering to a professional industrial launderer. Professional launderers work with you to ensure that you always have all the linens you need. 
Call Bates and get your PPE equipment taken care of!
Investing in a professional industrial launderer always makes good economic sense. It improves safety while also reducing your long-run overheads. No matter the size of your enterprise or your PPE laundering requirements, we can take care of it for you. Don't wait any longer: let us take care of your industrial PPE laundering requirements today. 
To schedule a laundering service for your enterprise, call 256-378-6118 or request a quote online.