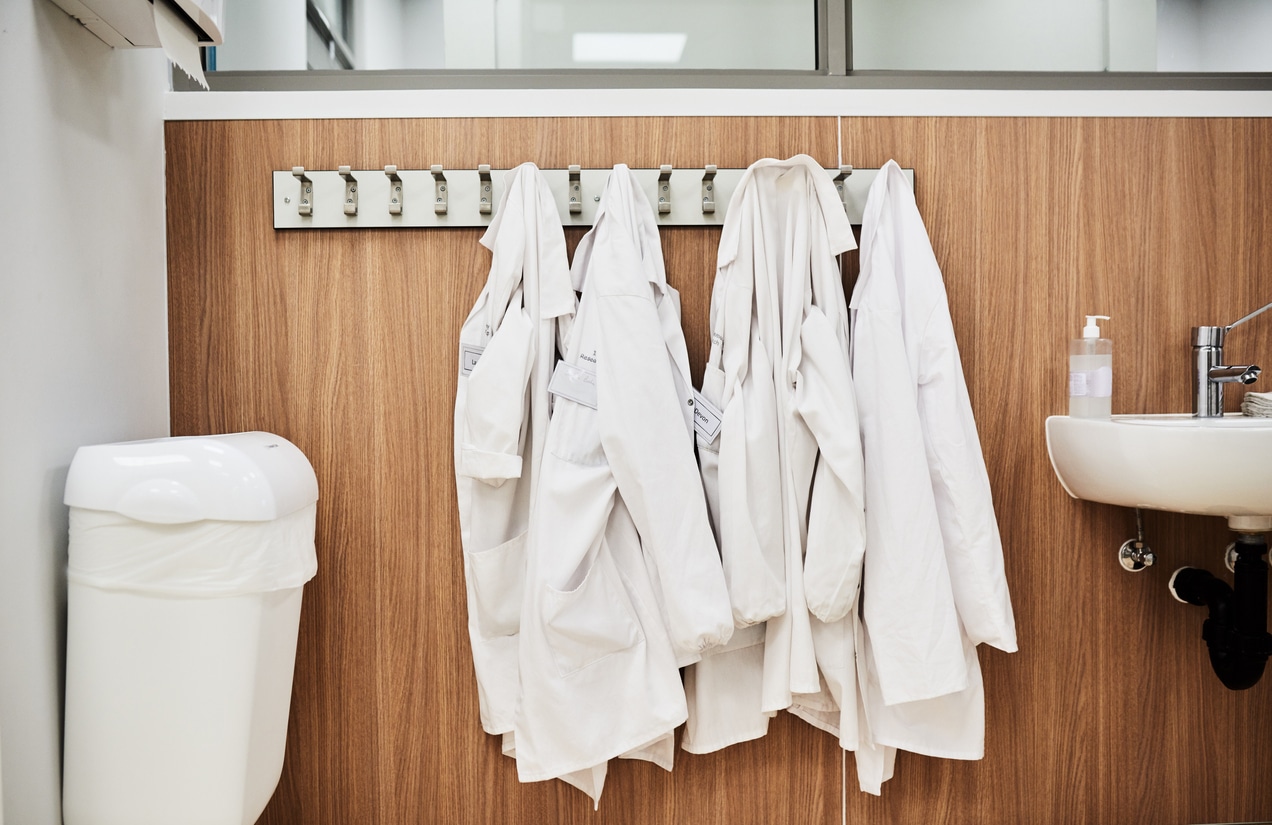 Why You Should Recycle Your PPE
As we learn more about how our waste and disposal processes impact the environment, our society has responded. Over one-third of customers in the United States are willing to pay a premium for sustainable products and company efforts. The population is starting to take action against climate change and how we play a part in the destruction of our environment—and you should too.
Eliminate your disposal-related liability and boost your environmentally-conscious image with personal protective equipment (PPE) recycling. At Bates Enterprises, we partner with industry leaders to recycle and launder PPE to save you money, streamline company operations, and protect the environment.
How is PPE Recycled?
Recycling can give PPE items such as gloves, coats, and vests new life—they no longer need to be thrown away. As leaders in the industry, we know how to launder various items to extend their lifespan with our unique wash formulas and customized wash cycles.
If your PPE is deemed no longer repairable, we ensure the items find a new home that meets environmental standards. With Bates Enterprises, you don't have to worry about following federal guidelines or finding the right place to dispose of your PPE. We handle all the details for you, so you can spend more time growing your company.
Eliminate Your Disposal-Related Liability
If you're trying to reduce your plant's environmental footprint, throwing out personal protective equipment is counterproductive. Worn-out PPE can fill landfills with tons of non-biodegradable material, creating mounds of old, damaged, and unrepairable PPE.
These destructive wastelands can illuminate a lack of commitment to environmentally-conscious practices, casting your business, your industry, and your commitment to your community in a less-than-flattering light. By recycling your personal protective equipment, your business can continue to earn respect as an industry leader.
Boost Your Environmentally-Conscious Image
Your company can maintain involvement in a Perchloroethylene-free program with industrial laundering services. Perchloroethylene (PERC) is the most frequently used solvent for dry cleaning and is harmful to humans and the environment. While PERC usage laws differ from state to state, many companies have terminated their use completely.
At Bates Enterprises, we take our duty to the environment seriously and never use PERC or any other harmful chemicals. When you choose our industrial recycling services, you can guarantee you are partnering with a PERC-free program.
Additionally, with industrial laundering services you can improve your company's standing with the United States Environmental Protection Agency (EPA) and other local/regional environmental enforcement organizations. This agency seeks to protect human health and the environment and develops and enforces regulations, sponsors partnerships, studies environmental issues, and more. With PPE recycling, you can lead your industry in environmentally-safe practices and advance your standing with EPA while doing so.
Trust Bates Enterprises with Your PPE Recycling
Bates Enterprises has decades of experience helping to care for your PPE. We are experts in laundering, servicing, and recycling personal protective equipment and are dedicated to providing quality and excellent customer service at all times. We stay up to date with the relevant regulations regarding waste and recycling and can help to ensure your company stays compliant too. Save money and appeal to more customers with Bates Enterprises!
Bates Enterprises: The Premier Choice For PPE Laundering & Recycling
Take advantage of the multitude of benefits that PPE recycling offers with Bates Enterprises! Our more than 8,000 satisfied clients can speak to our dedication to preserving the environment while improving your bottom line. Contact us today for a free trial and learn what we can do for you!