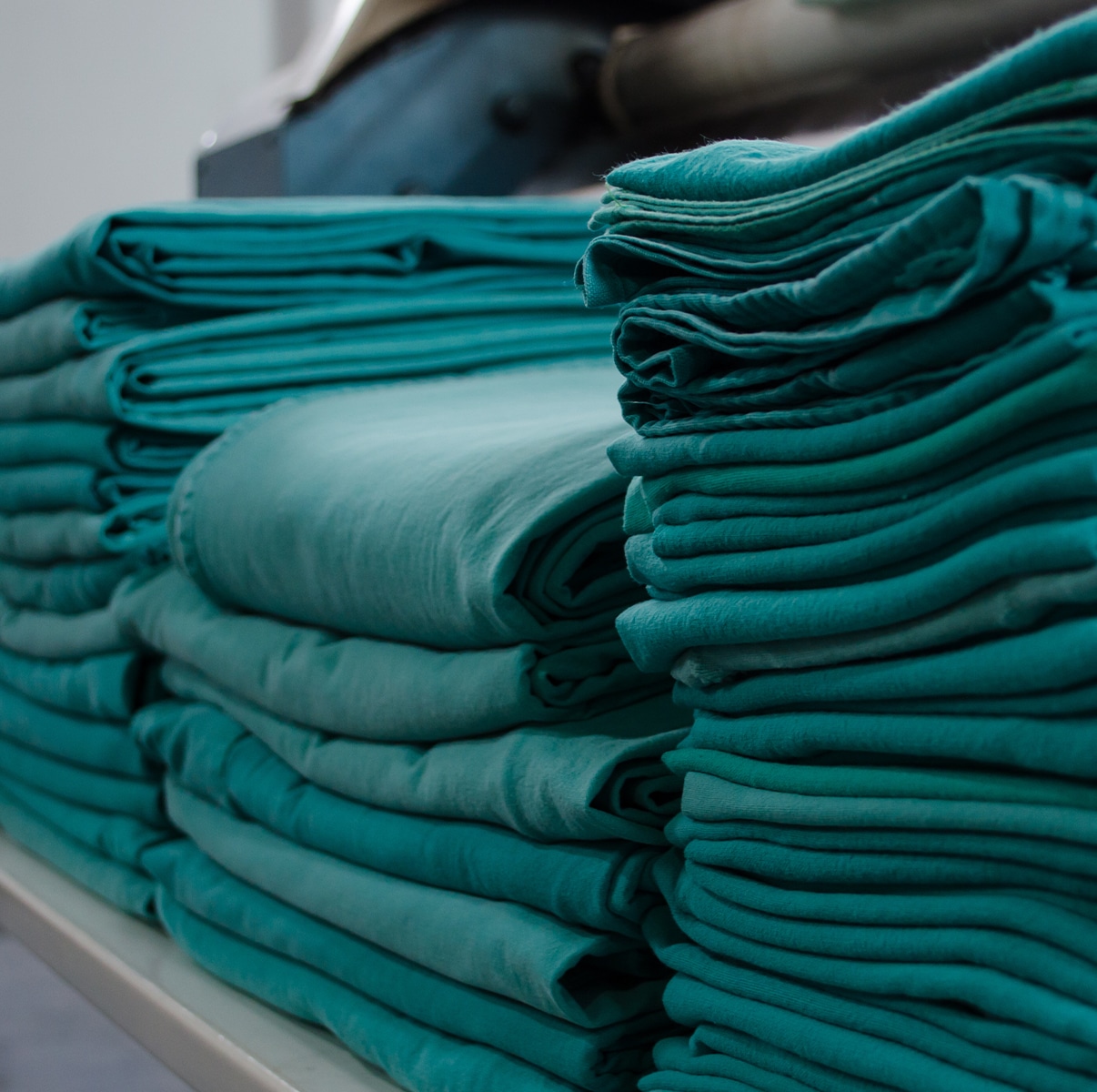 PPE Commercial & Industrial Laundering Services in Huntsville, Alabama
You ensure the employees in your organization are safely equipped to do their jobs — but what do you do with all their personal protective equipment after it has been used? PPE has a high turnover rate, and these important items require regular washing in bulk, usually on a tight schedule. That's where Bates Enterprises comes in! 
PPE cannot get tossed in a typical washing machine. In order to preserve its effectiveness, PPE requires specialized cleaning. Fortunately, with our professional PPE laundering service, the process Bates Enterprises has developed protects the base material of your gloves and other PPE. This saves you money and prevents PPE from ending up in a landfill or incinerator. Extend the life of your PPE and get a better return on your investments with Bates Enterprises!
Our large-scale industrial laundry services are ready to handle a wide range of materials, allowing you to wash virtually any PPE product used in a commercial or industrial setting. Outsourcing to us provides you with all the laundering expertise you need to provide your team with quick turn-around and soil-free PPE items to protect their health. We can even pick up and deliver your items once they are clean.
Personal Protective Equipment We Handle
Listed below are some of the personal protective equipment garments and materials we launder, repair, and recycle:
Each company's loads are laundered individually, ensuring you receive the most personalized care possible.
If you're curious about our PPE commercial laundering services or PPE industrial laundering services, ask about a free trial! How does it work? You simply set aside 50 pounds or less of dirty PPE and we'll launder it at no cost to you. If you're satisfied with our services, we will visit your facility and present our customized glove management program for you. Call us at (256) 378-6118 to discuss your needs with one of our experts.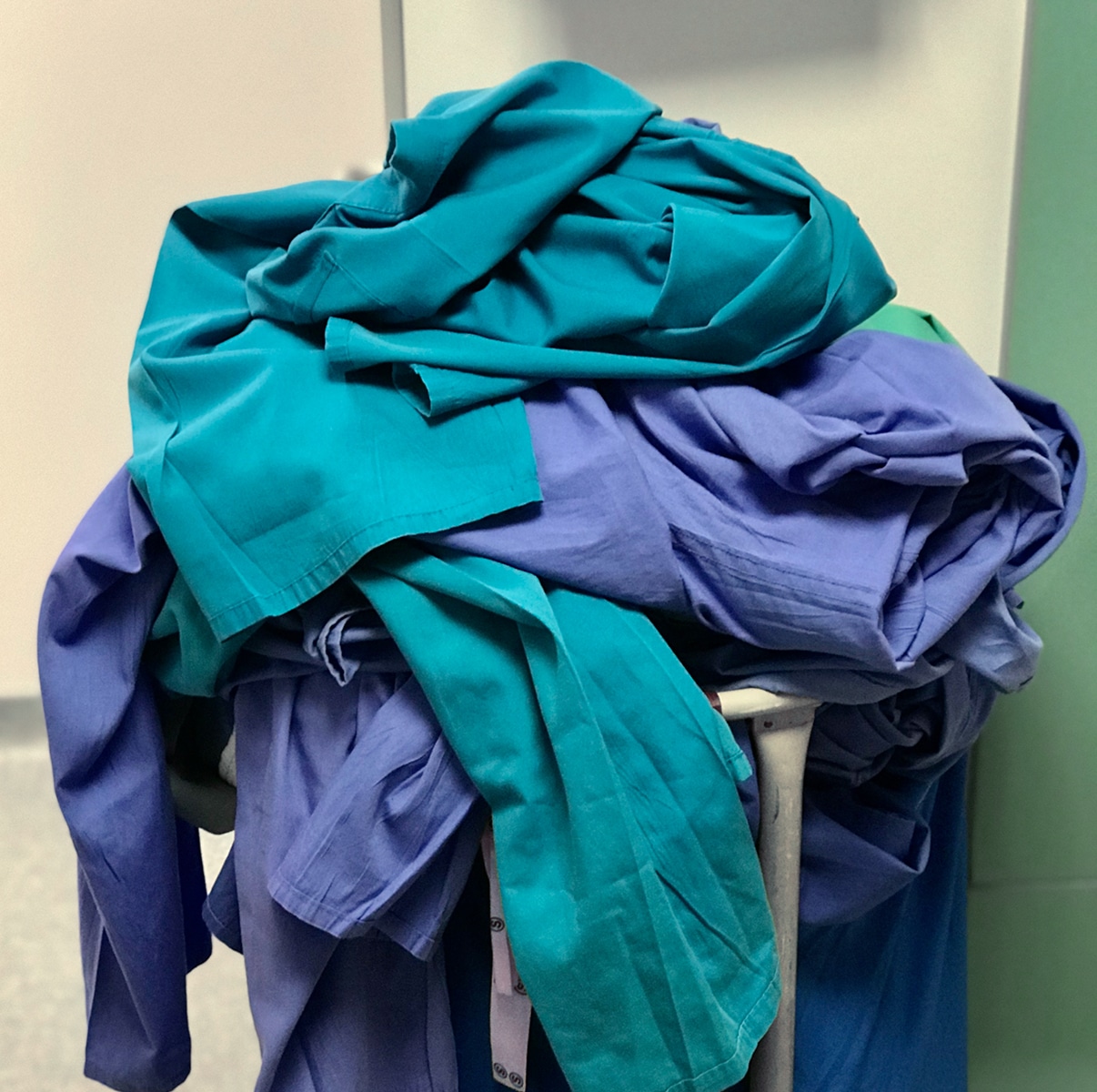 Protecting Your Team & Protecting the Environment
Personal protective equipment doesn't have to be a nonrenewable resource. We all need to consider how we are impacting our planet, and PPE laundering has become part of a responsible solution. Bates Enterprises can help your company meet ISO 14001 certification and zero-landfill standards.
As part of our own zero-landfill initiative, we designed our systems to generate less pollution and help various industries save money. Every year, our recycling services prevent tons of material from going to landfills. Our environmentally-conscious operations reduce your company's negative environmental impact in the following ways:
Unlike other launderers, Bates Enterprises only uses CDC-approved processes to clean the items you give us. We do not use oxidizers on fabrics because this can cause them to break down faster.
Our goal is to provide quality services that reduce your long-term costs. To learn more about how PPE laundering service can benefit your company, contact us now and request a quote.
PPE Pickup & Delivery in Huntsville, AL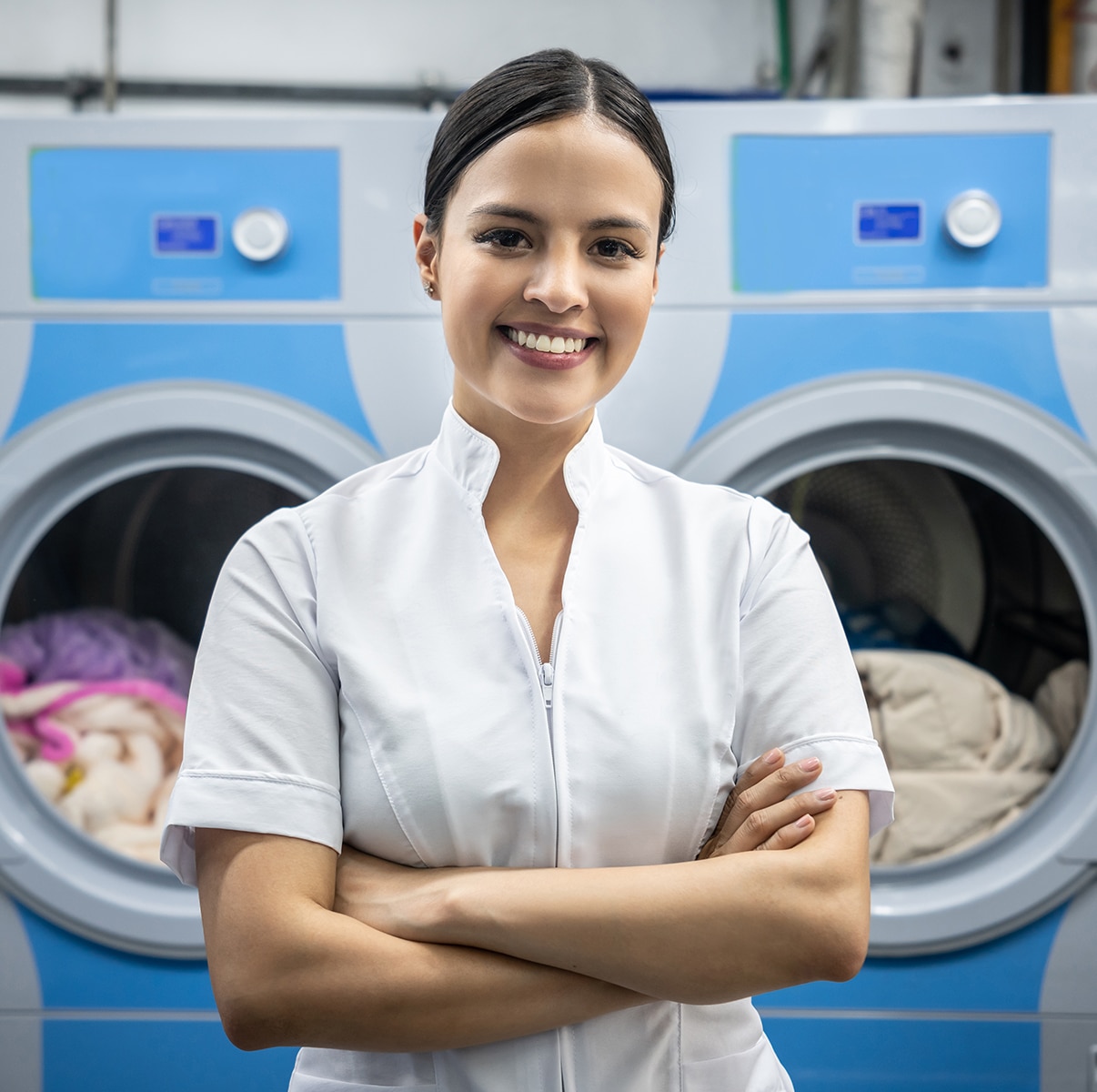 Why Choose Bates Enterprises as Your Industrial Launderer in Huntsville, AL
At Bates Enterprises, we know personal protective equipment. Since our start in 1995, we've helped more than 8,000 satisfied partner companies and organizations meet their PPE laundering goals, and we can help you, too. We are proud to be a WBE (Women's Business Enterprise), a member of the SRMC (South Regions Minority Business Council), and a certified HUB (Historically Underutilized Business). Let us put our years of experience and proprietary procedures to work for you!
We serve clients nationwide from our headquarters in Alabama. By investing in PPE industrial laundering with Bates Enterprises, you could save up to 85% on your PPE costs. We even provide itemized tracking reports every month to show you your savings, right there in black and white.
Contact us now for a free trial and learn how our personalized PPE laundry servicing programs can benefit your workplace.
Start Your Free Trial Today
Discover Our Range of PPE Laundering Services in Huntsville, Alabama
Whether your company operates in steel production, manufacturing, or biotechnologies, we have the laundering service package for your needs. Our mission is to be a place "where safety and savings go hand in hand."
Explore our full range of industrial laundering services in Huntsville, Alabama, by calling us at (256) 378-6118 or request a free trial or custom quote for your company here.