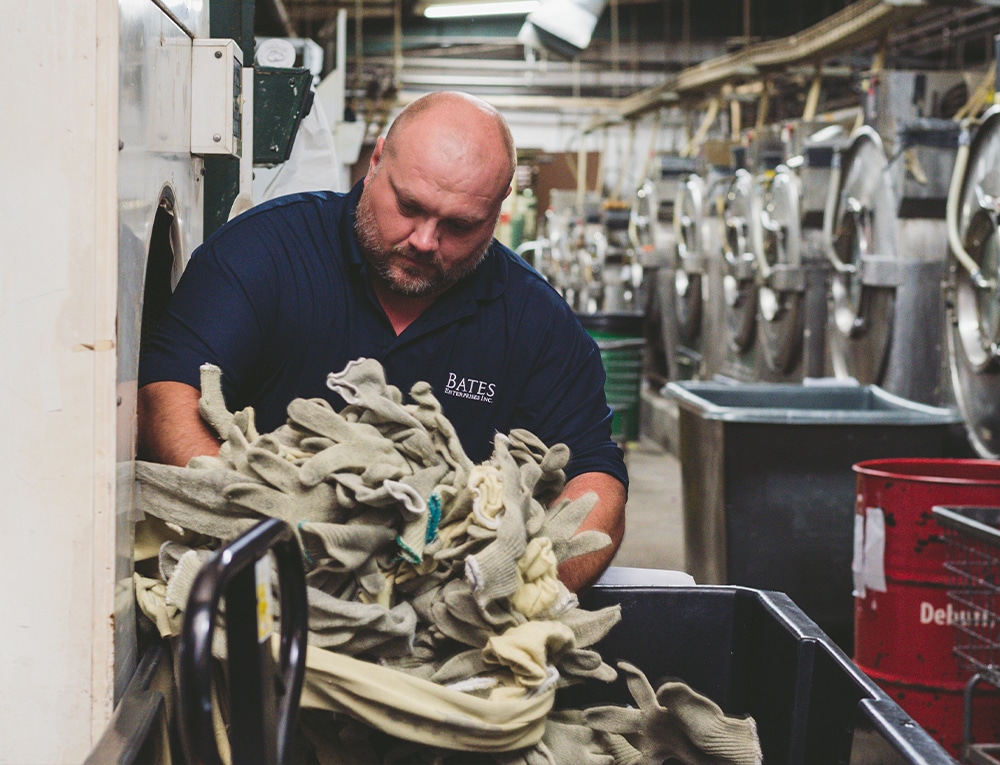 Custom Solutions For All Of Your PPE Laundering Needs
PPE can be expensive. We work hard to ensure your investment pays off. Don't suffer the cost of engaging with an inferior PPE laundry or, worse, throwing your PPE away. At Bates Enterprises we offer customized PPE laundering services that save you money while helping you meet environmental standards. We offer a complete menu of PPE services depending on your needs.
Here's what you can expect from services at Bates Enterprises:
Independent lab testing for quality
Constantly researching and investing in new technology and methods of improvement
Proprietary product-specific formulas
Effective cleaning of coated gloves
Product-specific patching to match or exceed the integrity of the product
Strong partnerships with manufacturers and top leaders in the industry
We help you reduce your negative environmental impact by:
Eliminating your disposal-related liability
Minimizing your solid waste volume
Utilizing our state of the art Wastewater system
Effective cleaning of coated gloves
Participating in a Perc-Free program
Using our services that qualify as waste minimization (ISO)
Participating in fabric recycling programs
Operating in conjunction with EPA regulations
Contact Bates Enterprises for a Full Range of PPE Services
We strive to maintain good relationships with all of our customers. Our team is always willing to go the extra mile to help you solve any problem and answer any questions to the best of our ability. Someone will always be available to provide you with the personalized service you deserve, and that many have come to expect, from Bates Enterprises!
At Bates Enterprises, we provide service for the entire life of your personal protective equipment. Besides our PPE laundering services. We work hard to ensure you're saving money while protecting the environment, and we pride ourselves on this work. Contact us for a free trial of our PPE laundering, and experience the Bates Enterprise difference.