Industrial PPE Laundering Services
Standard Laundering Just Isn't Enough
At Bates Enterprises we're used to doing things on a large scale. We work with a number of industries, expertly laundering tons of PPE with our proprietary procedures. Our experience has shown us that every industry, and every company within that industry, faces its own challenges. We're able to meet those challenges with custom PPE laundering services, saving you money while helping you meet environmental standards.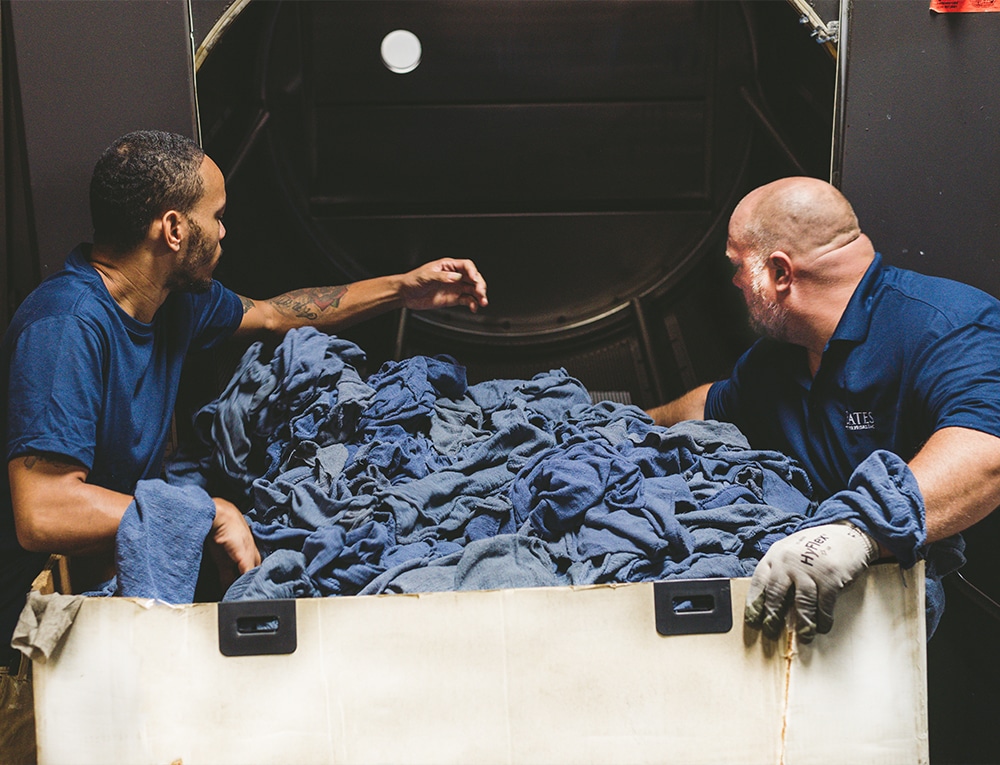 Improving Your Bottom Line
Let's face it: purchasing new PPE is expensive. At Bates, we can help you lower those costs while preserving personal protective equipment you can rely on.
First of all, we are dedicated to high-quality products, services, and processes. While quality may come with a higher up-front price tag, the savings in the long-term speak for themselves!
At Bates, we work with a team of experts to design a wash cycle customized to fit your company's individual needs and specific contaminants. This process ensures a cleaner, higher-quality product that will last longer than other laundering methods.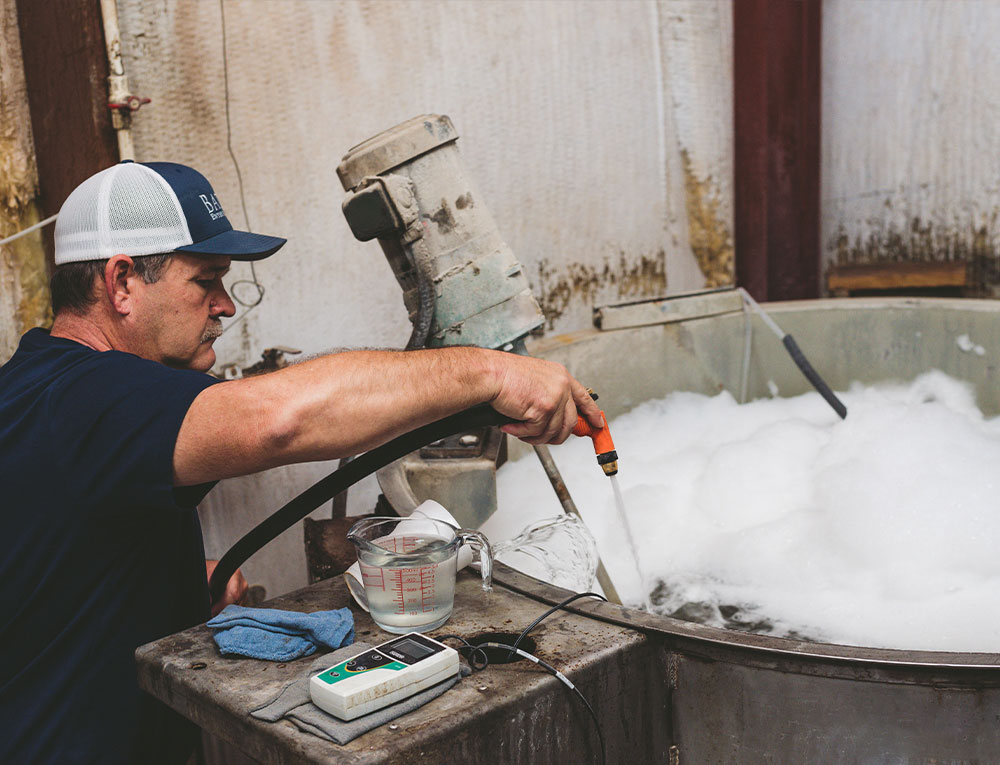 On the other hand, most launderers use a standard formulation no matter what it is they're cleaning. It's a common practice to pump oxidizers into the fabric to make it look clean – but this breaks down the fibers, causing the material to wear out faster. And if there are still contaminants on the fabric, it can shut down an entire production line.
Going with a cheap, up-front launderer will cause more problems and expenses down the road. With Bates Enterprises, you are investing in high-quality laundering that will protect your PPE and save you money in the long run.
Any Industry that Uses PPE, We Can Help
When you entrust the handling and care of your safety wear to Bates, you can be assured that:
We use or exceed laundering processes recommended by the CDC.
We use separate areas, containers, and loads preventing cross-contamination.
We create a custom laundering program so that each customer's products are
laundered separately.
We keep comfort in mind, as laundered gloves are not only more fresh, but more comfortable.
Not only are we experts in industrial PPE laundering, but we also love to help our customers track their spending for PPE cleaning, repair, and sales to see just how valuable PPE laundering is for their bottom line.
We provide monthly itemized reports that track your savings. We will save you time and prove it with detailed reports regarding your resources, trends, and PPE lifespan.
We are able to clean and manage your PPE inventory by individual departments, leaving less paperwork for your employees.
Contact Us for a Free Trial
We work with manufacturers across the country, providing the industry's best PPE laundering service. We've developed the skills that can help your operation's bottom line while doing your part to protect our environment. Contact us for a free trial, and learn how our industrial PPE laundering services can help you!