Routine Laundering Tailored to Fit Your Company's Needs
At Bates Enterprises, we pride ourselves in providing customized PPE laundering services that prolong the life of your personal protective equipment and save you money. We create laundry servicing programs that suit your company's needs, whatever your needs may be.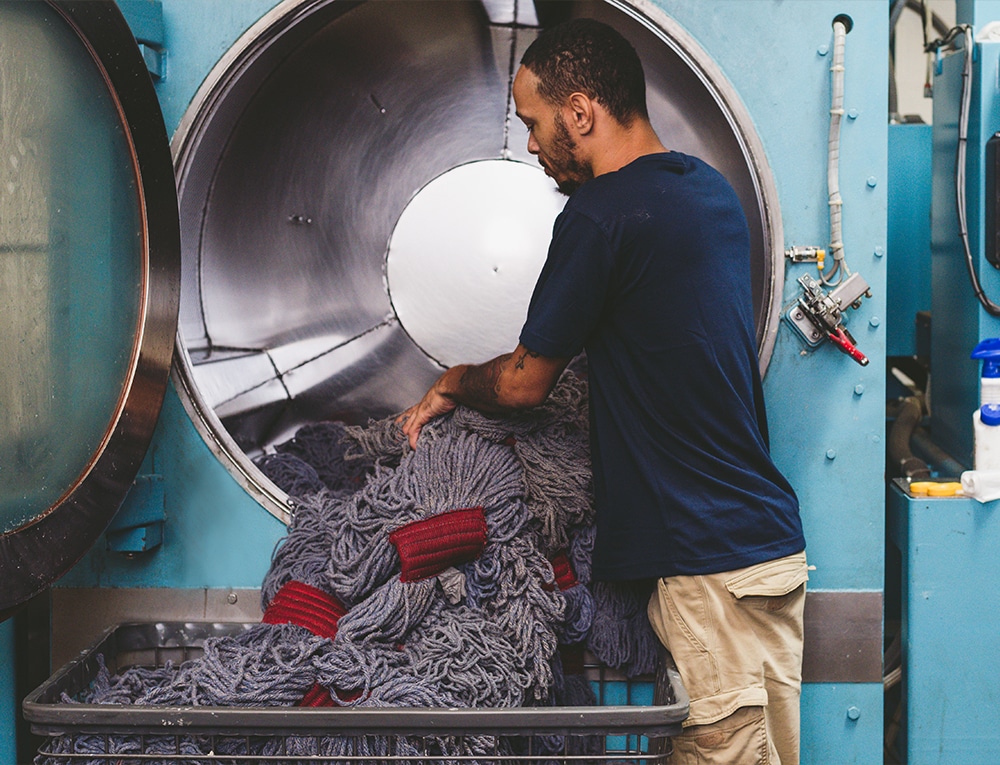 Customized Servicing Programs
We provide PPE laundering services that are created to fit your operation's usage. Our proprietary systems are custom designed to clean, sanitize, and prolong the life of your personal protective equipment, no matter what you put it through. Industrial fluids, lubricants, grime, powder, and a whole host of industrial byproducts don't stand a chance of surviving on your PPE. Your experience with Bates Enterprises is entirely customized to suit your industry and its specific rigors. Our customized servicing program is no different.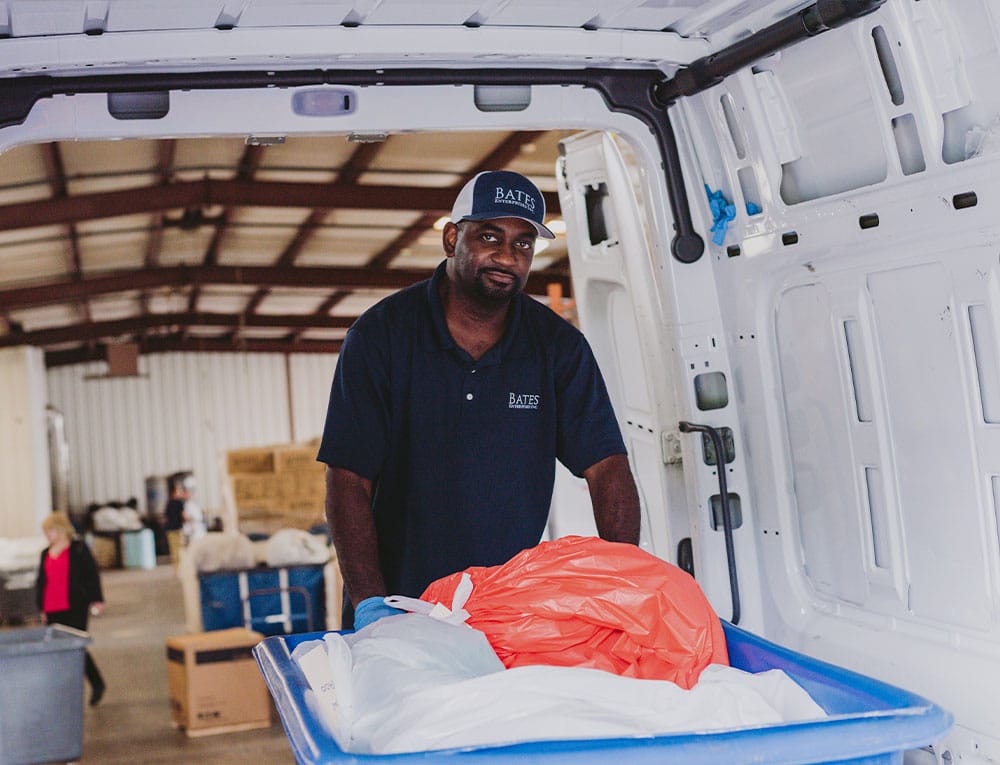 PPE Pickup and Delivery in the Southeast
Why don't I just throw our used PPE away?
We are proud to serve the Southeast with PPE laundry servicing plans customized to best serve each of our customers. Toward that end, we can schedule pickup and delivery of your PPE so you can be sure you're never without clean, ready-to-use equipment. Pickup and delivery are part of your plan.
For customers outside of the Southeast, we'll work with you to create a shipment schedule that similarly suits your needs. No matter where you are or what you put your PPE through, we're here to return it clean, resilient, and ready for same-day use.
Contact Bates Enterprises to Discuss Your PPE Needs
At Bates Enterprises we know personal protective equipment. We serve clients nationwide from our headquarters in Childersburg, Alabama. Contact us for a free trial, and learn how our PPE laundry servicing programs can ensure your plant is never without clean and ready-to-use personal protective equipment.