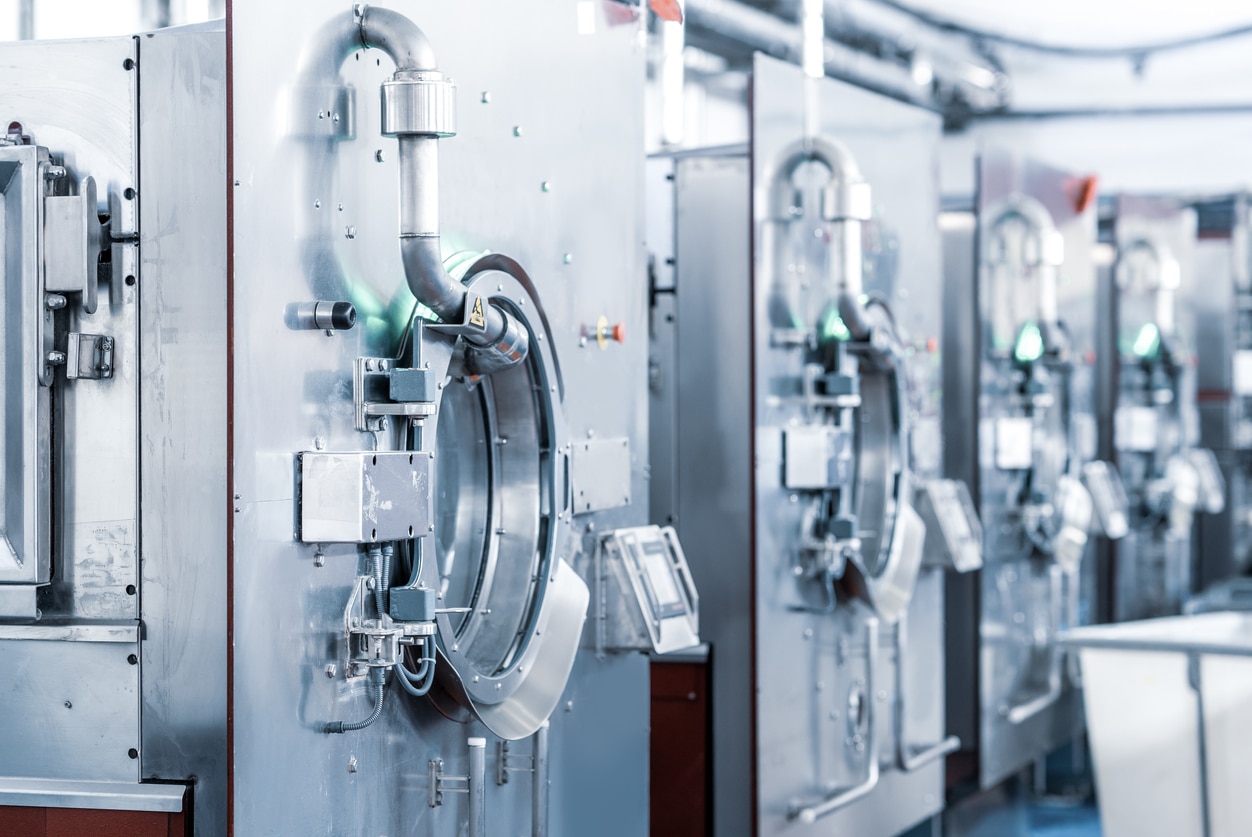 Frequently Asked Questions About PPE Industrial Laundering
Industrial laundering is essential for organizations and enterprises that regularly use PPE as part of their operations. It helps to lower cost, eliminate soiling, and ensure that a suitable quantity of personal protective equipment is available at all times. 
If you'd like to learn more about industrial laundering for PPE, then this post is for you. Here, we answer all of your most frequently asked questions so you can decide whether you could benefit from a partner-provided industrial laundering program.
1. Why Invest In PPE Laundering? 
There are several reasons why companies invest in industrial PPE laundering. The first is that it is tremendously more effective than in-house operations. Bates, for instance, uses proprietary cleaning processes that remove soiling and particles to a far greater extent than conventional solutions. 
Furthermore, PPE laundering brings additional benefits including reduced long-term overheads, guaranteed supply of reusable PPE equipment, and reduced administration. 
2. Does PPE Laundering Save Money In The Long-Term? 
Industrial PPE laundering helps you to save money in the long term. The reason for this is simple: when you outsource to specialist professionals, such as Bates, they can operate at scale, reducing the cost of each laundered item. You may be able to save up to 85 percent versus managing your own cleaning operations in-house. 
3. How Many PPE Garments Can You Send To Industrial Laundering? 
It depends on who you use. At Bates, we have the capacity to provide laundering for PPE garments for the largest operations. Our washing machines can run 24-hours a day, providing quick turnarounds on all your equipment – perfect for when operational intensity increases. 
4. Is Industrial Laundering Bespoke To Your Sector? 
Sectoral industrial laundering requirements for PPE differ markedly. For some, the goal is to remove biologicals, while for others, it is hazardous chemicals. 
At Bates, we tailor our services to the needs of your industry. No two client servicing programs are the same, so you can get the type of laundering you need. 
5. Do Industrial Laundering Services Pick Up And Drop Off PPE?
It depends! At Bates, we can schedule pick up and drop off, should you request it. This way, you can be sure that you always have the equipment that you need available. 
6. Why Choose Bates Enterprises?
There are plenty of industrial laundering services for PPE, so what makes us the right choice? 
Here's our answer: we provide the best PPE laundering services in the industry. Our proprietary cleaning methods mean that we can remove any kind of soiling, whether powder, grime, liquids, lubricants, or industrial byproduct residues. With years of experience in the industry, we're relentlessly rigorous in what we do! 
Call Bates and get your PPE laundering sorted!
So what are you waiting for? If you're not using industrial laundering services for your PPE, now is the time. Use it to lower your costs, improve safety and get solutions tailored to your company's needs. 
If you'd like to set up a customized PPE laundering program, get in touch with us today on (256) 596-8667 or request a quote online.