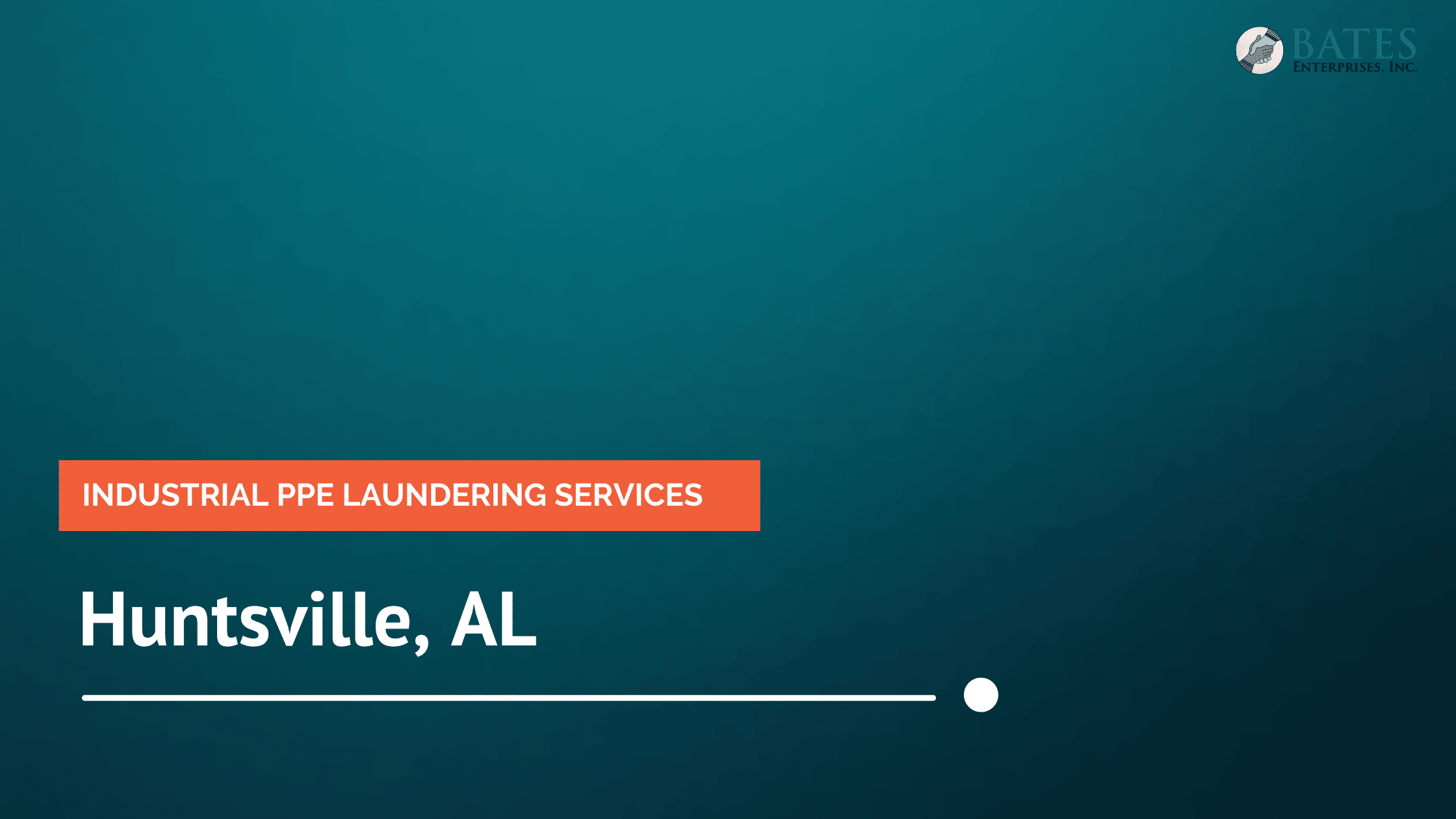 Industrial PPE Laundering Services in Huntsville, Alabama
We understand more than anyone how important it is to keep your employees safe when working with dangerous or hazardous equipment. That is why we work diligently to provide some of the best industrial PPE laundering services in Huntsville, Alabama.

Why Invest In Customized PPE Laundering
Our industrial PPE laundering service helps you, as a manager, to ensure that your employees are safe, comfortable, and efficient. What sets us apart from the competition is our experienced leadership team that ensures that every client we work with receives the best possible service. We also use unique formulas to ensure that any PPE that we wash maintains its integrity and usability for years to come. Some wash cycles are too harsh for certain types of fabric or material, and that is why we always take things like this into account when deciding on the best course of action.
Industrial Laundering Services
When you partner with us, we fully customize a cleaning plan to suit your company's needs. Our goal is to reduce waste and increase efficiency.
 Items we launder:

Kevlar

Twaron

Dyneema

PVC

Urethane / HPPE

Nitrile

Impact Gloves

Rugs

Robot Covers

Protective & FR Clothing

Absorbents

Sealer Rags & Gloves

Leather

Cotton

Harnesses

Sleeves

Welding Jackets

Chaps

Hi-Vis

Microfiber Rags

Rags

Safety Vests

Paint Gloves

Mop Heads
The Most Reliable Cleaning Process in the Industry
 The worry of missing gloves is now a thing of the past! We always ensure that we launder your PPE separately to be ready to go when you receive your equipment. You can expect clean and crisp working gear that looks and feels new whenever you partner with us. We know that those who work in industrial environments handle oil, grease, or grime. These stains can be notoriously tricky to clean. With Bates Enterprises, we effectively tackle complex materials with our unique formulas.
Want to find out more about our industrial laundering services? Give us a call at (256) 378-6118.