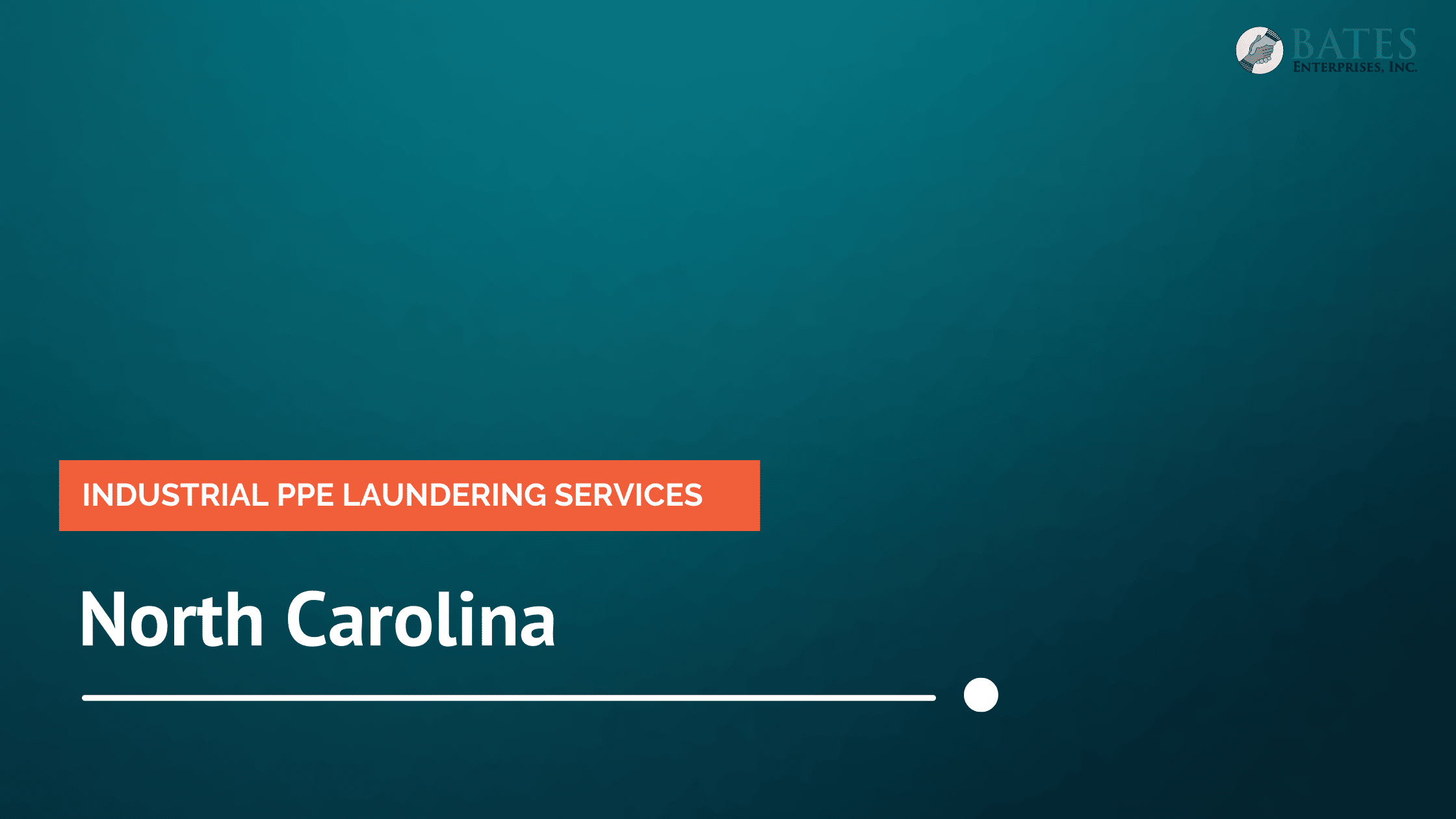 Industrial PPE Laundering Services in North Carolina
Let's face it, running a business and maintaining safe industrial workspaces is hard enough without worrying about keeping your PPE equipment in perfect condition. Thankfully, Bates Enterprises can take care of your industrial PPE laundering needs to ensure that your employees are safe, PPE products stay reliable, and the company is focused on productivity.
If you need help keeping your industrial laundering tasks under control, call Bates Enterprises at (256) 596-8667 to arrange a full consultation today!
Why Bates Enterprises?
PPE maintenance and cleaning has become big business in the post-Covid world and has seen many new companies enter the landscape. Some are great, but others provide inadequate or incomplete services. At Bates Enterprises, our comprehensive approach goes far beyond Covid safety. It ensures that all aspects of your industrial PPE laundering prevent health risks caused by chemicals and other hazardous materials.
Our experienced team of local professionals in North Carolina uses the latest commercial laundering services to handle bulk PPE sanitization requirements while meeting all OSHA regulations to avoid cross-contamination or any other issues that could put your teams at risk. 
Better still, our high-class methods can deliver many additional benefits, such as making gloves more comfortable for your employees. Happy workers, happy employers.
Industrial PPE Laundering Services
At Bates Enterprises, we don't just understand commercial laundering. We also understand your needs as a business owner. We appreciate that your expertise doesn't revolve around commercial laundering. But our does, and we pride ourselves on delivering fully tailored cleaning plans that keep your company's best interests in mind. 
With a focus on efficiency and waste reduction, our laundering services deliver the peace of mind you deserve. We can launder all of the following items and more:

Absorbents

Cotton

Harnesses

Kevlar

Leather

Mop Heads

Paint Gloves

PVC

Rags

Chaps

Dyneema

Hi-Vis

Impact Gloves

Microfiber Rags

Nitrile

Protective & FR Clothing

Robot Covers

Rugs

Safety Vests

Sleeves

Urethane / HPPE

Sealer Rags & Gloves

Twaron

Welding Jackets



Even when your PPE laundering requirements extend to employer-provided items, our comprehensive services have you covered. 
Industrial PPE Laundering For North Carolina Businesses
Whether you run a small startup or an established company in the heart of the Tar Heel State, maintaining safety standards for all PPE items is vital. With the help of a local company like Bates Enterprises, getting this challenge under control has never been easier.
By choosing our industrial PPE laundering team, you can be sure that:
Our laundering services will ensure that your PPE items are cleaned and sanitized to the highest standards.

Give your employees peace of mind while simultaneously making them feel valued by the company.

Ensure that every aspect of PPE laundering has been considered, including cross-contamination.

Eliminate unnecessary breakages, which ultimately saves you money on the need to replace PPE goods.

Gain a transparent approach from a local team that offers quick turnarounds and excellent value for money.
Start Your Free Trial With Bates Enterprises Today
Bates Enterprises can help you save up to 85% on your total PPE costs while making your ongoing business operations feel far easier to manage. Better still, it's a greener option that can help protect the environment.
Over 8,000 clients, including many businesses like yours, have commended our services in North Carolina and beyond. However, we know that seeing is believing, which is why we are happy to offer a free trial so that you can see the results for yourself.
Get in touch today to arrange your free trial. The future of your PPE management just became a whole lot brighter.