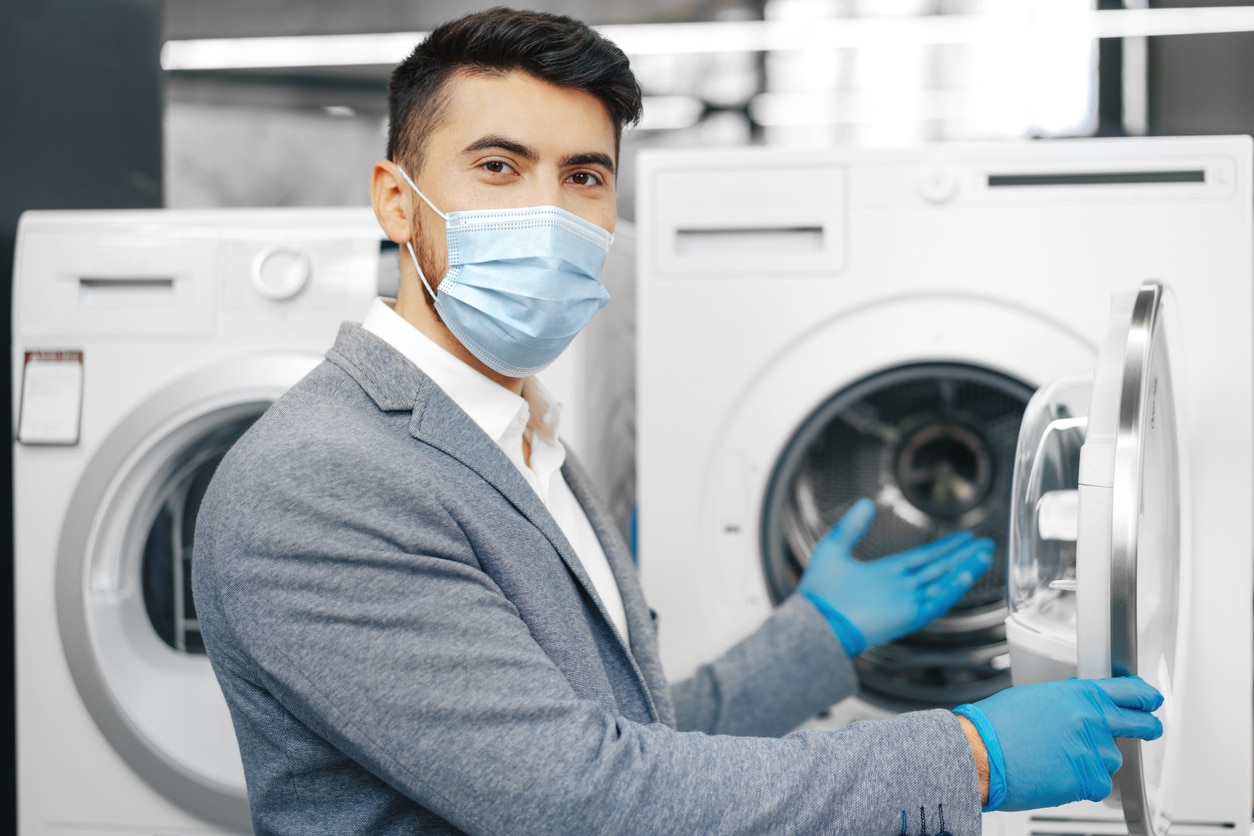 FAQ: What are OSHA Regulations for Laundering PPE?
While normality has somewhat returned to the workplace following the breakout of Covid two years ago, maintaining a safe and hygienic setting remains a priority for all businesses. And it should extend to personal protective equipment used for more than just coronavirus prevention. As such, industrial PPE laundering is a key ingredient in the recipe for success.
If your business is to master its commercial laundering requirements, it must be sure to comply with OSHA regulations. Our Bates Enterprises cleaning experts have answered some of your most frequently asked questions to point you in the right direction.
OSHA Regulations for Laundering PPE – Your Questions Answered
Meeting the OSHA regulations for commercial laundering isn't only necessary for compliance. It is essential to ensure that all PPE equipment remains capable of protecting your team in style.
Here at Bates Enterprises, we've put together this helpful guide to help you with your industrial PPE laundering questions.

What Type Of PPE Must Be Maintained?
Employers should clean all PPE items designed to be used in the workplace. This includes items for the eyes, face, head, and extremities, as well as protective clothing, respiratory devices, and protective shields. They must remain sanitary with regular laundering services.
Employers must also assess risk in workspaces to determine chemical, radiological, and mechanical hazards to identify what products are required to keep workers safe.
Should Employees Wash Their Own PPE?
No. OSHA regulations clearly state that employees should not take contaminated work clothes home to be washed. Furthermore, employers who use a commercial laundering service must let the company know about chemical hazards.
As well as informing the laundry service in advance, all containers should be clearly labeled to help the experts avoid the threat of cross-contamination.
What Happens If Employees Supply Their Own PPE?
Many companies across all industries enable employees to provide their own PPE equipment. However, it remains the employer's responsibility to ensure that all commercial PPE equipment is fit for purpose and maintained. 
This includes hygiene and regular cleaning, which is why employee-owned PPE should be included in any commercial laundering strategy.
What If PPE Items Can't Be Cleaned?
If PPE items are disposable, you must avoid reusing them. Meanwhile, OSHA states that employers are obligated to check all PPE goods for defects and damage. This should be done before commercial laundering and again before the items are used.
When PPE items are damaged, employers must also ensure that the items are replaced by safe, suitable, and clean products. 
Trust the Experts at Bates for Commercial PPE Laundering 
Industrial PPE laundering ensures that employees remain safe in all working environments while avoiding illnesses, insurance claims, and distractions for the company. You need to know that all items are safe and sanitized.
It might not be your area of expertise, but it is ours!
At Bates Enterprises, we provide commercial laundering services to meet OSHA guidelines, prevent cross-contamination and keep products in the best condition for long-term usage. To schedule your service today, contact Bates Enterprises today.